IPL Teams and their international equivalents
From RCB, MI to CSK, these 8 IPL teams have their perfect equivalents from international cricket.
Get every cricket updates! Follow us on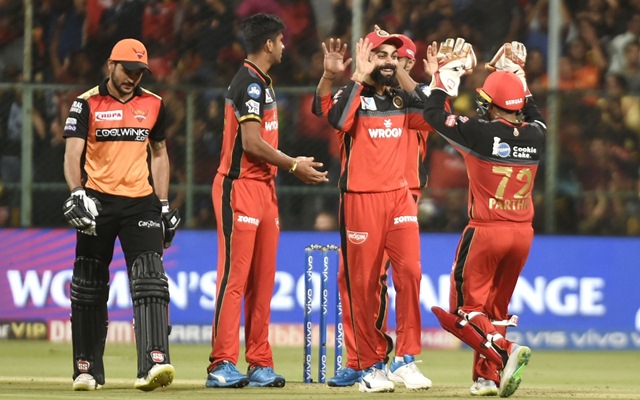 For the last 12 years, six or seven weeks across March, April and May are booked for the Indian Premier League (IPL). It's a festival that eight teams celebrate and eventually, fight for one elusive title. Players from around the globe participate and have rated the Indian T20 league very highly. In fact, there are a lot of players who desperately want to be a part of the IPL as well.
Year after year, it's just got bigger and better. A minimum of eight teams have been there every season. There have been a few seasons where there were more teams. In fact, totally, as many as 13 teams have been a part of the IPL and only eight of them are active. Each of those eight active teams have played more than 100 IPL games.
Hence, we can assess the teams pretty well. Moreover, in a slightly different activity, we could compare them to the international teams and form each IPL side's international equivalent.
1. Royal Challengers Bangalore (RCB) – South Africa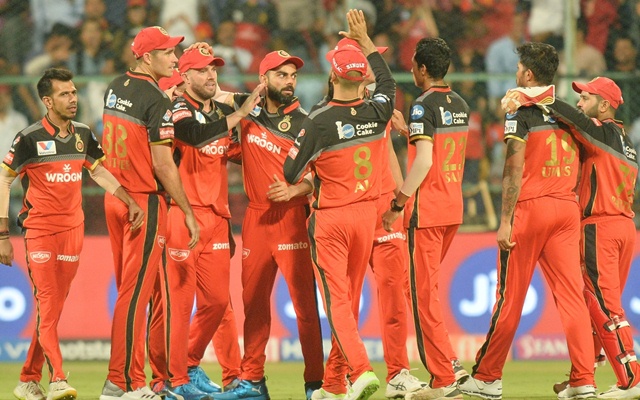 There is absolutely no doubt as to who Royal Challengers Bangalore's (RCB) international equivalent would be. The Virat Kohli-led side is one who largely flatters to deceive and have fallen short at the big stages. They've tended to crumble under pressure and have failed to win a single IPL title so far, just like South Africa who don't have anything in their ICC trophy cabinet to show.
RCB have played 181 games in the history of the IPL which is the second-most by any IPL side across 12 seasons. However, they have a win percentage of just 47.45%. They've won 83 games and lost 92 (two ties) while four of them were washed out.
They've reached the playoffs only five times out of the 12 seasons and have reached the final thrice (2009, 2011, 2016). But they've fallen short each time. Despite having some of the biggest stars in T20 cricket, RCB haven't lived up to expectation and could well be termed as the perennial underachievers in the IPL.
2. Chennai Super Kings (CSK) – India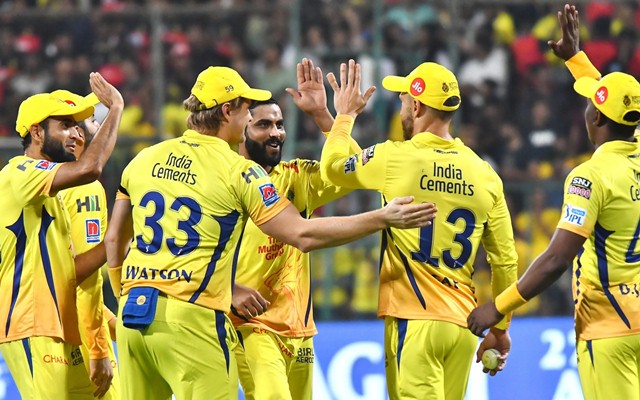 If there is one team that has the right to be the flagbearer of the IPL, then it has to be Chennai Super Kings (CSK). They've been absolutely magnificent throughout the 10 seasons that they've played. There was a small two-year hiatus where they were banned but apart from that, it's been a fine journey for the 'Men in Yellow' in the IPL.
CSK is one team that has qualified for the playoffs in every single season that they've played. They have won the IPL trophy thrice and are the only team to defend their IPL title (2010, 2011 – the other instance being 2018). MS Dhoni and co have the best win percentage in the history of the league – 61.28%. They are one of the only two teams to have registered 100 or more wins in the IPL.
However, in the recent past, they've tended to falter at the crunch stages, just like India have at the international stage. Since their triumph in the 2011 season of the IPL, CSK have won just one IPL despite reaching the final on five occasions.
3. Mumbai Indians (MI) – Australia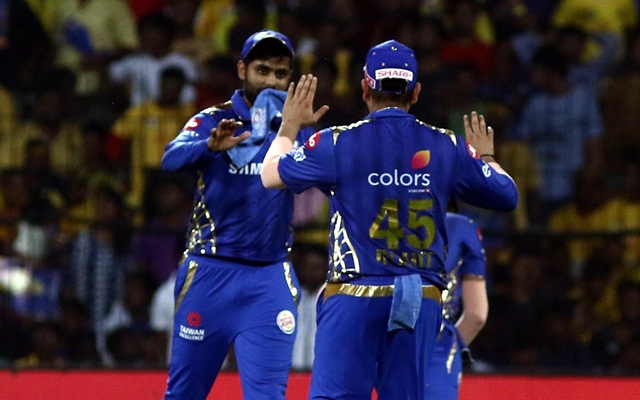 Mumbai Indians (MI) have arguably been the best side in the history of the IPL. No other team has more IPL titles than MI's four which they've won every alternate year. In fact, until 2013, they were inconsistent but once they won their first title in 2013, there's been no stopping. The Rohit Sharma-led side have won the IPL in 2015, 2017 and 2019.
You will see quite a few similarities with Australia. The Aussies were slow to start off in international cricket and won their first World Cup only in 1987 (fourth edition) but once they did, the trophies kept coming. They've won the World Cup on four other occasions. MI have done the same as well.
Moreover, like Australia, MI have been the first team to achieve quite a few things. MI were the first team to reach 100 wins in IPL cricket and have played the most number of games as well – 187.
4. Sunrisers Hyderabad (SRH) – New Zealand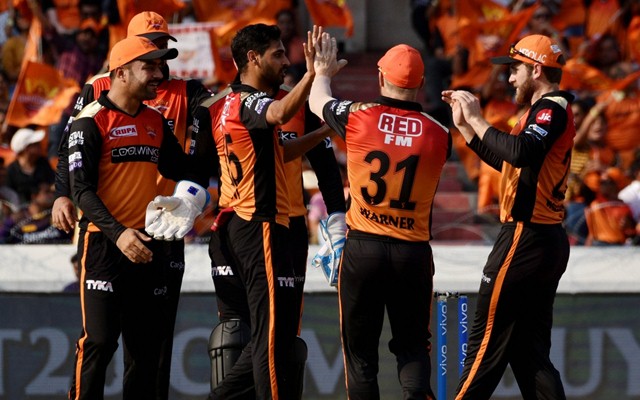 Not a lot of people talk about Sunrisers Hyderabad (SRH) in the lead up to the IPL every season. There's talk about a couple of their players but they are hardly in anybody's top four for the season. However, they are not too fused about it and let their performances doing all the talking.
Invariably, SRH qualify for the playoffs and have done so in every season since 2016. They even won the title in 2016 when hardly anyone expected them to. The Hyderabad-based franchise often tend to punch above their weight, just like New Zealand do in big tournaments.
They are hardly in the favourites list for any tournament but you'll see them around the knockouts and they tend to do well throughout. Hence, SRH have quite a bit in common with New Zealand and it's no surprise that it's a New Zealander, Kane Williamson who was leading them in the last couple of seasons.
5. Kolkata Knight Riders (KKR) – West Indies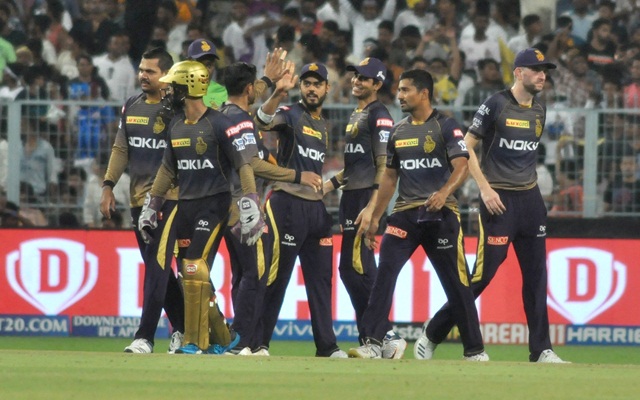 Kolkata Knight Riders (KKR) were the second team to lift the IPL trophy twice. For the first few seasons, they had big names but they never really strung performances together. However, a change in leadership brought a change in fortunes and they started qualifying for the playoffs and then finally won the IPL for the first time in 2012 before repeating the feat in 2014.
West Indies' T20 journey has been quite similar as well. Despite having some big names, they couldn't really fire in the first few years. However, with Darren Sammy taking over the captaincy, they became T20 world champions. In fact, West Indies were the first side to win the World T20 twice (2012 and 2016).
KKR's peak coincided with West Indies' peak in the shortest format. Moreover, their performances have seen some dip in the last couple of years. Hence, KKR's international equivalent are the West Indies.
6. Kings XI Punjab (KXIP) – Pakistan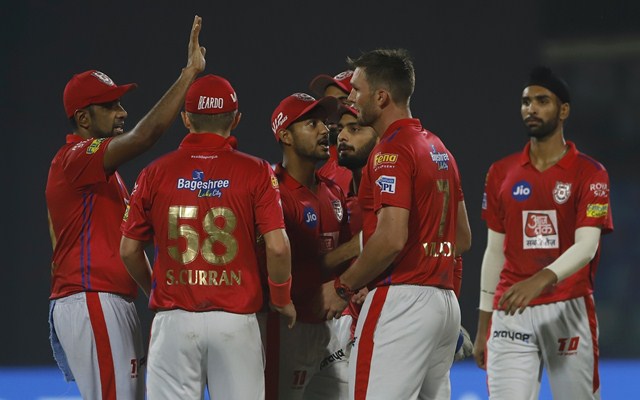 Kings XI Punjab (KXIP) have made it to the playoffs only twice in 12 years – 2008 and 2014 and that is the lowest for any team in the history of the IPL. In fact, they've lost 94 games which is the second-highest number of losses in the IPL.
They've had multiple captains but barring George Bailey in 2014, none of them have had a significant impact. For the last couple of years, KXIP have flattered to deceive. They start well and show a lot of promise but falter in the end, just like Pakistan in international cricket.
Even they have a tendency of showing promise but stumbling in the end. Year after year, you see a slew of changes and hence, it's not a big surprise that KXIP have failed to deliver.
7. Delhi Capitals (DC) – Bangladesh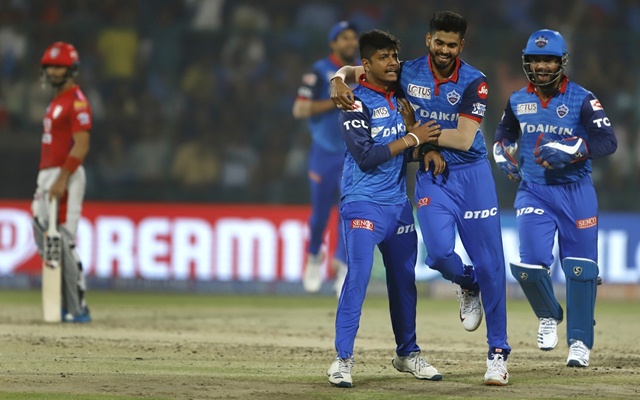 There is only one team among the active eight that has never reached the final and that is Delhi Capitals (DC). They have an unwanted record against their name – the most number of losses in the IPL (97) and they may well be the first team to touch the 100-mark in losses. However, a change in name (from Daredevils to Capitals) worked wonders as they made it to the playoffs in 2019.
In fact, that was just their third appearance in the playoffs and they finished third as they lost to Chennai Super Kings (CSK) in the second qualifier. Delhi have shown quite a lot of improvement in the recent past. They have a very good leader in Shreyas Iyer and have some excellent T20 cricketers.
Just like Bangladesh, even Delhi's record has improved in the recent past. There was a time when they finished last in three out of four successive seasons. However, they've been on the rise and it's maybe slightly similar to how Bangladesh's rise has been in international cricket.
8. Rajasthan Royals (RR) – Sri Lanka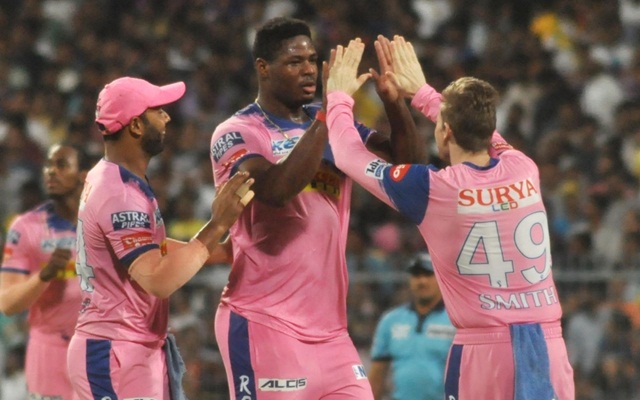 For a large part of the first few years, Rajasthan Royals (RR) were a team that didn't like the spotlight on them and were often underdogs, just like Sri Lanka. They punch above their weight, tend to climb to the top without a lot of big names.
However, in the recent past, they've been grabbing headlines for multiple reasons. Like Sri Lanka have done in recent times, RR changed captaincy midway through the 2019 edition of the IPL. For the moment, they have a stoic skipper in Steve Smith and they do have the team. But there's a lot of talk about their big players but they haven't been able to stand up and deliver consistently.
RR were the first winners of the IPL but have never managed to win a single title since then. Moreover, they've made it to the top four only on two other occasions (2015 and 2018).