Ireland and Afghanistan set to tussle in a 6-match series
Afghanistan and Ireland cricket sides are currently living a dream and to watch these two sides in action will really be a feast for the fans.
Updated - Jul 5, 2018 9:47 pm
2.2K Views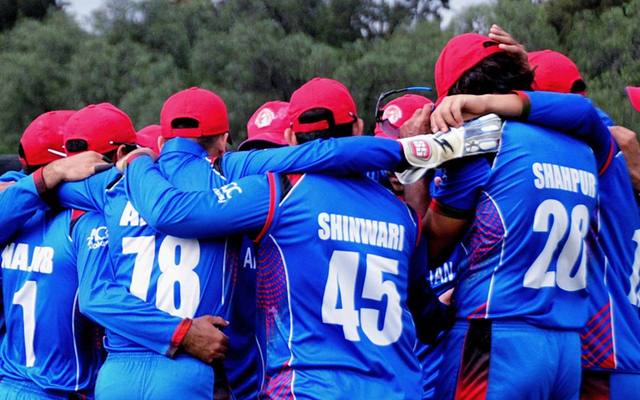 Ireland and Afghanistan became the 11th and 12th Test playing nations a few months ago and both teams have already debuted in the white jerseys. Although both teams failed to take anything away from their respective maiden games, there's certainly a lot of scope for improvement in the times to come.
Both these sides are all set to take on each other in a ODI bilateral series in August 2018, which according to their head coach Graham Ford, is an ideal way to prepare for the challenges they will face ahead. Afghanistan and Ireland cricket sides are currently living a dream and to watch these two sides in action will really be a feast for the fans.
"The Afghanistan series will be ideal preparation as it provides us with a good level of competitive cricket across a six-match series, and I believe the fans will see a positive reaction from the team after their recent experiences," said Head coach Graham Ford.
Indians were world-class: Ford
The Irish head coach didn't shy away from accepting that India, who defeated Ireland 2-0 comprehensively in the T20I series, are a far better side. He also said that IPL and the international season has honed their skills big time.
"There is no denying it, we were outplayed by a world-class opposition. India came with their big guns, and we weren't able to combat such a hardened and in-form team who have honed their skills through the IPL and international season," said Ford.
Youngster Peter Chase, who made his International debut just a month before playing against India, managed to scalp the superstar Virat Kohli twice in both games. That according to Ford was a moment Chase will treasure for a long time to come.
"After a few days reflection I am encouraged by some individual performances that our guys displayed over the two matches. Peter Chase taking five wickets in two games, including four wickets in the first match, for instance.
"For a young bowler who had just made his T20I debut earlier in the month, he showed tremendous tenacity and fearlessness at being confronted with one of the world's best batting sides. A fact that he dismissed Virat Kohli twice is something he will treasure for the rest of his career, and should boost his self-belief going forward," He said.
He also heaped praises on James Shannon, who was pretty impressive in the first T20I. Facing a highly experienced Indian bowling attacking, he struck 4 big sixes en route to a 35-ball 60. Although that was too little to help Ireland's cause, that's something which should play a big role in the long run.
"The batting of Shannon in that first match was another highlight. To take on the Indian attack and come away with 60 from 35 balls, including four sixes, has really given him a boost. James has the flair and temperament to excel in this form of the game, and he will be keen to impress in front of a home crowd in August," Ford concluded.
[interaction id="5b3e39af96df4274e8afe9bc"]