'It is a pity if he has decided to quit' – Aravinda de Silva on rumours around Angelo Mathews' retirement
Aravinda de Silva feels it would be a pity if a senior player like Mathews decides to quit in the middle of a crisis that Sri Lankan cricket is going through.
Updated - Jul 9, 2021 12:40 pm
9.4K Views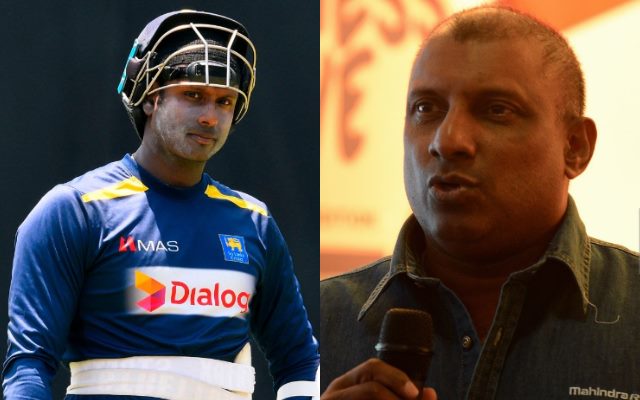 Follow us on Google News
Sri Lankan cricket is in a disarray at this moment, to say the least. Their recent tour of England was a complete disaster and their next challenge will be against India at home. However, even in the home series, they are not going to start as favorites with several of their senior players missing. Recently, Angelo Mathews decided to take a break from the India series, citing personal issues. 
There is a tough battle going on in the backdrop of all of this. There are issues between Sri Lanka Cricket (SLC) and the players who are apparently not happy with the new terms in their contracts. As far as Mathews is concerned, it has been rumored that the veteran all-rounder could retire amidst the current situation of the contractual issues. 
Aravinda de Silva calls the contractual issues between SLC and its players 'trivial'
Speaking on this matter, Aravinda de Silva, who is currently the SLC technical advisory committee chairman, said that it will be a pity if any senior player is leaving in this manner. "It is a pity if he has decided to quit at this stage," De Silva said as quoted by The New Indian Express. "I see him as a guy who contributed a lot to Sri Lanka cricket. Any senior players, I would not like to see him leave in this sort of manner."
The former Sri Lankan player further called the issue of the contract trivial and said it is important to put aside these matters and issues with the board and look at the future of Sri Lankan cricket. He continued, "If this opportunity was given to me, I would have taken it and accepted it with both hands and gone out there and done what I knew best."
Speaking further Aravinda de Silva said that the national team should get their balance and combination sort as soon as possible. "Cricket, for that matter, any sport, is all to do with confidence," De Silva said. In a year that has the T20 World Cup, Sri Lanka's chances look quite bleak. On top of that, the island nation will have to go through the Qualifying round in order to make it to the next round. 
"As soon as you start doing well, and build that confidence, things can change. Any team that walks into that World Cup with booming confidence will do well. It is a case of bringing that habit of winning and building that confidence going into the World Cup," he added.
Follow us on Telegram