It is a tough job playing for another state: KB Pawan
KB Pawan is set to take part in the KPL 2017.
Updated - Aug 22, 2017 6:47 pm
275 Views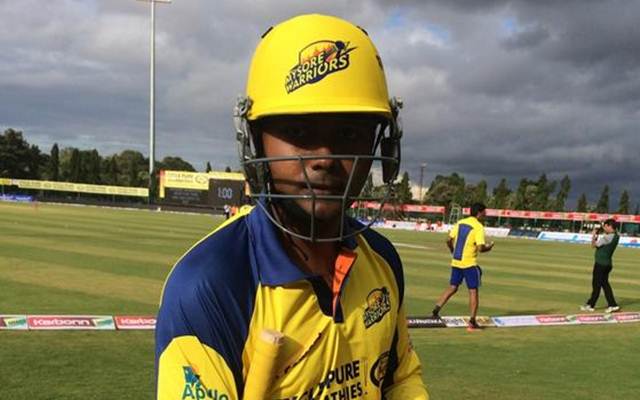 29-year old Karnataka wicketkeeper batsman KB Pawan had quite a roller-coaster ride after moving out from Karnataka before the 2013-14 season to join Tripura. The batsman came back to his home state after being ignored by Tripura during the All-India invitational tournament in 2014. He looks set playing for Kerala now. Pawan has played 58 first-class games so far, scoring 3814 runs at an average of 33.87.
Promising lad
The talented right-hand batsman has the highest score of unbeaten 251. He has 6 hundred and 17 fifties to his credit. in 10 List A games, Pawan has registered 296 runs at an average of 32.88. He has a couple of centuries to his name as well. He said that it was challenging to play for another state, also adding that he has worked a lot on his fitness.
"I always say that playing for another state is a tough job. To be honest, after I came back from Kerala, I am now a totally different person. Both as a cricketer and as a person I have totally changed. I had to struggle a lot while playing as a professional. So I have learned a lot. I think in the process of growing as a cricketer, this move helped me a lot," said Pawan.
Fitness the key
"I have worked on my fitness, apart from working on my mental strength. You will see a lot of changes. I have definitely become a lot more aggressive as a player than before," said Pawan. He said Bellary Tuskers, his team in the Karnataka Premier League, is set for a new season. '
"It's a new season and definitely, it is a new beginning. We are looking forward to it as a group. The mood in the camp is excellent and we are all really ready for the season," he added.
"We have covered every aspect in our squad. We will miss some of the guys who were part of the squad last year. But it was a fresh auction and you cannot always get all the players. This time also we have a number of youngsters, and we have a very balanced squad," Pawan said.