'It takes great courage to tell everyone about bad mental health,' – Justin Langer praises Maxwell's decision
Justin Langer revealed that Maxwell was struggling with mental health problems from the past 12-months.
Updated - Oct 31, 2019 4:52 pm
3K Views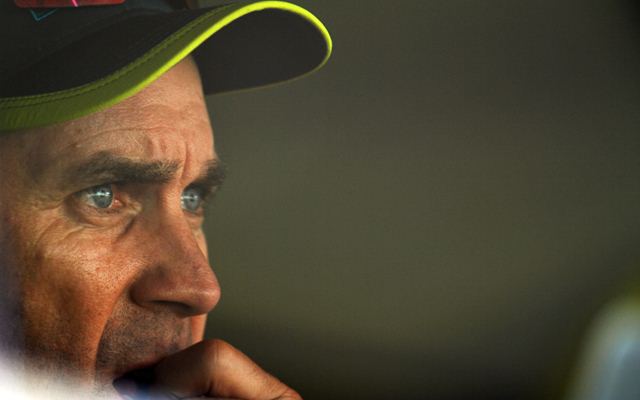 Australian all-rounder Glenn Maxwell has taken an indefinite break from all cricket-related activities in order to look after his mental health. Australia's national team head coach Justin Langer has praised Maxwell's courageous decision that will side-line him from the national squad.
The Aussie star has been released with an immediate effect from the Australian T20 squad that will play against Sri Lanka in the third T20I, ahead of the three-game T20I series with Pakistan. He played an important role in Australia's win in 1st T20I against the islanders in which he scored valuable 62 runs of just 28 balls.
Justin Langer had a suspicion that Maxwell was struggling with mental health
Justin Langer revealed that he had a suspicion that Maxwell was struggling with mental health issues from the past 12 months. But, he got a confirmation a day before the Adelaide T20I. He also recited that Aussie all-rounder was trying his best on the field in the T20I series and was filled with enthusiasm. However, it was a mask that he had to wear in the field to hide his emotions.
"There have been a few times over the past 12 months where I've suspected he's probably battling a little bit but mainly in Adelaide, the day before the first game, he didn't seem to have his normal zip and enthusiasm. He's still trying hard, we saw how he fielded in Adelaide and again yesterday, but they often put on a mask."
"Being in public positions, you have to put on a mask. That's his armour, his energy, the way he plays, he's an entertainer. When you build relationships with people you sense it," Langer told reporters at a press conference.
48-year-old also lauded Australian all-rounder for sharing his problem with his teammates and fans. He felt that it takes strong courage to open up on such things in public.
"He's struggling a bit and it took great courage from him to tell us he wasn't ok. A few little things weren't quite right. I asked him how he was going and he said 'I'm not going that well actually'. I'm pleased he feels he's got that trust in the environment to be able to do that," he added.
Cricket Australia also came out with a statement, which stated that Glenn Maxwell will get full support from the board and expects him to come back stronger.
Quiz: How well have you followed Bumrah's Test career?
[interaction id="5da47ec85b2f78869081fe3f"]