It's a year we haven't seen MS Dhoni on the cricket field; did the man lose his moment in history?
July 10, 2020, marked a year since Dhoni's long retreat and millions of his followers are yet to witness him taking a stance again.
Updated - Aug 17, 2020 11:53 am
940 Views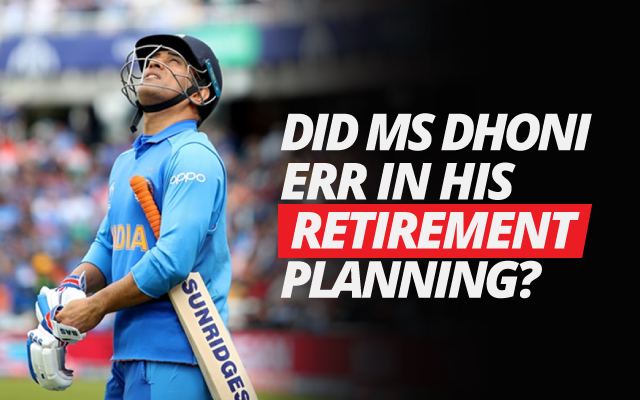 July 10 could remain as one the darkest days in the life of Mahendra Singh Dhoni, the former India captain. It was just three days after he turned 38 last year that his team crashed out of the World Cup in England by losing by 18 runs to New Zealand in a rain-split semi-final at Old Trafford.
Dhoni, who led India to their first World Cup crown in 28 years in 2011 but failed to repeat the same in 2015 when the Men in Blue were tamed by Australia in Sydney, was up against what was perceived as the final great challenge of his illustrious career.
Far from his heydays with the willow, the Ranchi superstar came out in the middle with India tottering at 71 for 5 in the pursuit of 241 to make the final. He almost pulled off a miracle by adding 116 runs with Ravindra Jadeja (77 off 59 balls) for the seventh wicket but failed to have the last laugh.
A brilliant throw from Martin Guptill not only caught MSD short of the destination line as he ran to complete his second run after completing his half-century, it also caught India a little short of achieving yet another ICC feat.
Dhoni's plight was so touching that he did not even get the opportunity to even raise his bat to receive the crowd's acknowledgement after his valiant knock but had a tearful long walk back to the pavilion. With MSD, entire India was in an endless shock. It was not just another dismissal but the end of the road of a phenomenon.
July 10, 2020, marked a year since Dhoni's long retreat and millions of his followers are yet to witness him taking a stance again. The sentiments were hurt as well as angry. After the World Cup concluded, many believed that MSD was not fit to play at the highest level anymore.
Some of the matches in the tournament saw the man struggling to middle the ball and dragging himself on, a perfect anti-thesis to his past glory when he could finish games from any position. But since cricket in India often generates more waves of sympathy than critical assessment, that last run-out brought him under the focus of more tearful eyes than angry ones.
For countless Indians, the 2019 World Cup was meant to be a perfect exit stage for Dhoni who would bow out with his team bagging the cup once again. With seven wins out of nine games till that semi-final, the script was going as per the plan. But then disaster struck in the last-four clash and against an opposition that fancies itself often against India in top tournaments.
An immediate exit after the WC semi-final would have made Dhoni immortal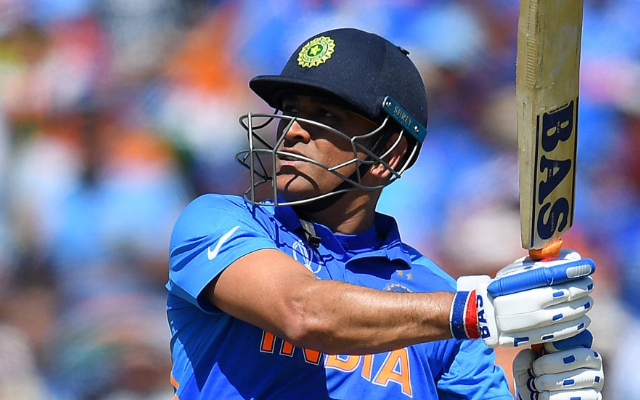 Till the after-shocks died down, Dhoni received accolades. He was being seen as a tragic hero from an epic who stood firm till the dream got shattered. While the likes of Rohit Sharma and Virat Kohli were more contemporary with their appealing batting skills, it was that fifty at Old Trafford that revived Dhoni's larger-than-life aura of the early 2000s once again.
Just like Sunil Gavaskar's epic 96 for a losing cause against arch-rivals Pakistan in a Test match in Bangalore in 1987 or Sachin Tendulkar's 136 in Chennai against the same opponents in 1999, Dhoni's 50 off 72 also remained among the gems that left India's numerous cricket supporters' hearts broken but proud.
But after the World Cup got over, the question started to be asked more frequently: When is Dhoni quitting? The emergence of Rishabh Pant kept on adding to the pressure on the selectors and team management but there was no definite answer on Dhoni's future plans. Everybody claimed they were close to reading MSD's mind but none could actually.
The veteran player chose to skip the series that came immediately after the WC (in the West Indies) as he went for some military training. But he did not feature in any of the series that India played till early this year (when they toured New Zealand). The management even tossed the gloves to KL Rahul to keep in a number of limited-over matches in that series.
MSD's supporters sensed that the chances of his return to the national team have become difficult and looked forward to the man blasting it in the Indian Premier League this year to get back into the contention for a berth in the 2020 T20 World Cup in Australia. But coronavirus has dashed that hope as well.
So, did Dhoni err in his retirement planning? In the subcontinent's cricketing culture, retirement is as big as the debut. Cricketers are demi-gods in these parts and their decisions to call it quits are not too easy to come. The massive fan followings and endorsements are too big temptations to let go and a crisis situation comes whereby the player has to take that all-important decision to quit. Imran Khan was one who gave it a perfect finishing touch by winning the 1992 World Cup.
Gavaskar once famously said about his pending retirement– "When you start looking at your watch while standing on the ground, you understand that you are not looking too far into the future as a sportsman". In today's over-competitive sporting world, such philosophies are hard to see but the basic reality in the life of a sportsman remains the same: You cannot compete with ageing. Hence, arises the mental crisis in the minds of people whose careers are glittering but short.
Did Dhoni fail to evade the trap?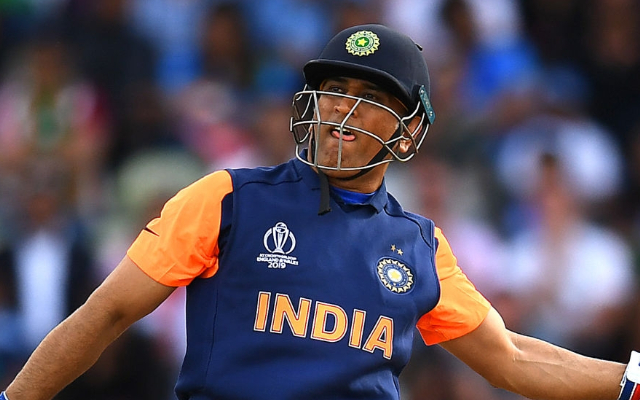 There are enough examples in the Indian subcontinent where big players struggled to time their call of retirement, unlike when they batted or bowled. From Kapil Dev to Arjuna Ranatunga to even Tendulkar, the list is not too short. Either they were captains who did not want to let go of the ambition to beat the world again but perished in the process or players who ignored to see the mirror.
There is no doubt that MSD also failed to evade the trap like his predecessors as far as his batting skills are concerned. It would have been a big moment had he bowed out from the arena on that fateful day at Old Trafford. History would have been kinder to him had he done it. The over-eager media and experts would have seen his story finishing as that of a warrior who went down fighting valiantly.
Such images work wonders in the Indian psyche. But by allowing that moment to go past him, he only left himself at the mercy of the ordinary folks who would pass diverse verdicts on him, some less popular than others. The semi-final loss was a tragedy for other players, but for Dhoni, it could be a moment of resurrection for the post-cricketing life.
He might have thought that by quitting just after the semi-final, he would have given a message that he did it under pressure: an act that would not have matched his stature. But sometimes, those considerations are far too small when compared to history's judgment.
MSD is a special character in Indian cricket. Not many leaders like him have come in not only Indian cricket but elsewhere in the world as well. With so many crowns under his belt, the man is a perfect example of the rich results that the game's democratization has brought. His exit should have been a grand occasion for people to rejoice.
But the ace wicketkeeper-batsman perhaps made the worst timing of his life in (not) calling it a day. The man deserved not to fade into oblivion as he has done and with the return of cricket remaining uncertain in the times of the pandemic, it is very very unlikely that he will get another July 10-like opportunity to bid adieu to the game he has served so much.