Jasprit Bumrah credits Lasith malinga for his success after picking up his first 5 wicket haul
Bumrah also highlighted the fact that head coach Ravi Shastri and bowling coach Bharat Arun have contributed a lot to his success.
Updated - Aug 29, 2017 3:58 pm
1.5K Views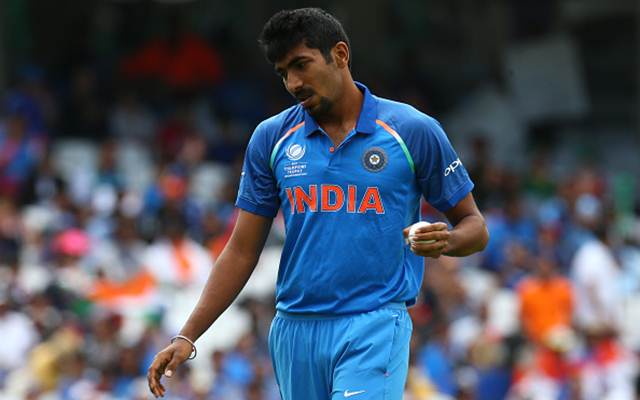 Follow us on Google News
Indian newcomer Jasprit Bumrah came up with a stellar show with the all in the third ODI against Sri Lanka. The bowler with an unorthodox bowling action picked up his first five wicket haul in ODIs as he rattled the Sri Lankan batting line up with ease. Bumrah was present at the press conference after the match-winning performance where he mentioned that his success has a lot to do with the iconic Lasith Malinga.
Giving credit to Malinga, Bumrastated that he has learnt a lot Malinga, with whom he has spent a significant amount of time at the Mumbai Indians camp. Bumrah was just 19 years old when Malinga was picked up by the Reliance group owned franchise.
What Bumrah had to say:
"Malinga has been there with Mumbai Indians when I was a 19 year old in 2013. I was a kid who didn't play first class cricket so talking to him and learning from him is always valuable," said Bumrah.
"Malinga has been there for 3-4 years so I have learnt a lot from him. Over the years it has helped me quite a lot and going forward in international cricket you talk to a lot of senior bowlers, that also is helpful. I think every bit of knowledge that you get is very important," he added.
Bumrah mentioned that a bowler needs to have different tricks up his sleeve and practice them in the nets in order to succeed.
"As a bowler you have to constantly learn new things and that's been my main aim all the time. This is my first visit to Sri Lanka and I have never played here so it is always a challenge to play in different conditions," said Bumrah.
"I look to do that and ask questions to seniors what experience they have gained for so many years. I look to do that and this basic change that has come in me is that I always learn nowadays because as a youngster you don't know what place you have to go and learn. The change that has come from experience is helping me as well." he stated.
He continued "The last wicket was a bit on the slower side so at that time I thought I have to use variations and slower balls because the ball was not coming onto the bat," explained Bumrah. "This wicket when we started the ball was seaming a bit so you try to use that to your advantage, bowl a good line and length, try to get good results from the wicket, so we tried to do that and it was a good day it worked in our favour."
"If you are just a one trick bowler, that won't work for a long period of time. If you want to be successful you have to evolve according to the wickets and learn from all the experienced players and take the experience forward."
Bumrah also highlighted the fact that head coach Ravi Shastri and bowling coach Bharat Arun have contributed a lot to his success. He said that Ravi Shastri took the pressure off him and asked him to play freely. Bumrah gave credit to Bharat Arun saying that he has enormous knowledge about bowling and his tips have always helped him over the years.
"When I came into the Indian team, Ravi sir was the team director so… the basic thing that he told me to do is to treat each match as a Ranji Trophy game I would play for Gujarat because if you play for India, then you take on extra pressure, and that won't help you to express yourself," he said.
"What he told me in the first match is still with me. Bharat Arun sir has been there, he has seen me since my under-19 days, before I played in the IPL or anything at the NCA. It's always good to talk to him about my bowling. He knows a lot about my bowling. It's always good to work with such an experienced coach who has seen so much of your bowling."  Bumrah signed off.
Follow us on Telegram