Jimmy Neesham gives a hilarious reply after an Indian fan says Mumbai's population is more than corona-free New Zealand
Neesham tweeted to congratulate his fellow countrymen after New Zealand got rid of COVID-19.
Updated - Jun 8, 2020 6:56 pm
1.8K Views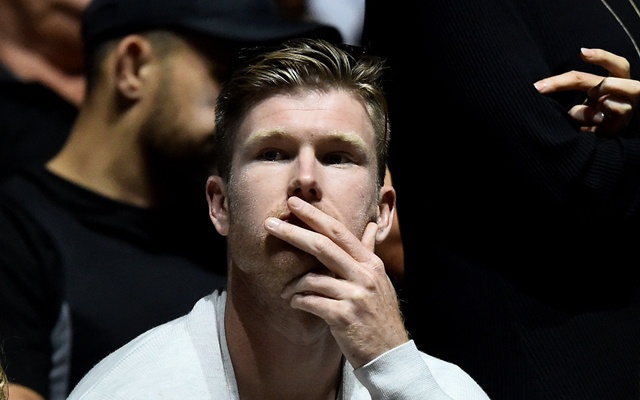 Follow us on Google News
Jimmy Neesham is someone who is always seen posting some hilarious tweets. He has often been associated with giving really hilarious replies to many users on the internet. On Monday, he was at it again. This time he responded to an Indian fan.
All started when Neesham decided to put out a tweet to congratulate his countrymen after New Zealand successfully eradicated coronavirus. At this moment, there are zero active cases of COVID-19 infections in New Zealand as the country has swept its last coronavirus case.
Neesham credited that the New Zealanders have done well in removing the disease. He pointed out that planning, determination and teamwork have helped them achieve it. He wrote, "Coronavirus free NZ! Congratulations everyone, Once again those great kiwi attributes: planning, determination and teamwork do the job"
Jimmy Neesham congratulated everyone for a coronavirus-free New Zealand
After reading this tweet, an Indian posted a reply which had no implication on what the cricketer had said. The fan wrote "You have a population of 4 million. Mumbai has more population than NZ"
The fan's comparison was bizarre. But the fan's observation was not factually wrong even if that was a vague thing to say. Mumbai has more than three times population of that New Zealand. Plus, it is one of the worst-hit cities in the world due to coronavirus. In addition to this, Maharastra is the worst-hit state in the country.
You have population of 4 million.
Mumbai has more population than nz

— Avinash Shah (@Avinash80731966) June 8, 2020
After seeing this reply, Neesham decided to post a hilarious reply. He posted a gif in which a man can be seen showing a 'thumbs up'. The gif was enough to make what Neesham was trying to say in the first place. The all-rounder is known for posting such replies and this was another befitting reply.
https://t.co/66nm45M9Ao pic.twitter.com/5DldZqKS4M

— Jimmy Neesham (@JimmyNeesh) June 8, 2020
New Zealand has become one of the first countries to declare itself as coronavirus-free. The country will soon lift all the enforced restrictions. There were a total of 1,504 cases in New Zealand. 22 of them resulted in deaths while the rest of the people recovered. The New Zealand government has done a creditable job in eradicating the novel coronavirus from the country.
Follow us on Telegram