Joe Root opens up on Yorkshire racism scandal, emphasizes the need to educate people
"I will reach out to YCCC's new chair, Lord Patel, to offer support however I'm able to," Root said in his statement.
Updated - Nov 11, 2021 4:40 pm
438 Views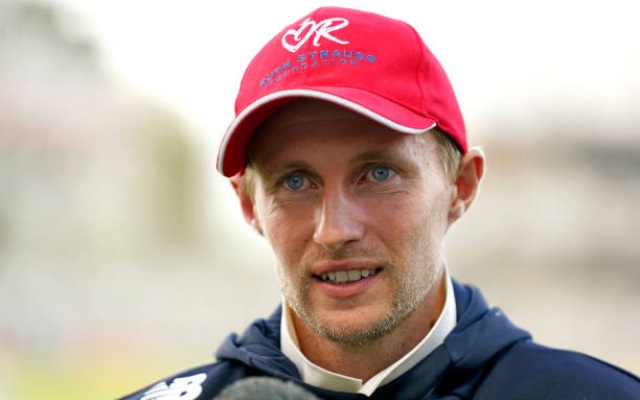 Follow us on Telegram
The Yorkshire county cricket club (YCCC) has been hit by some major allegations in the past few months. The whole thing started when Azeem Rafiq, a former Yorkshire and England U19 captain, alleged the club has systematic racism within its ranks. Despite the allegations coming last year, the club was reluctant in its approach and failed to take the necessary steps at the time. 
The whole thing blew up when the club's major sponsors Nike, Tetley, Yorkshire Tea, and others started pulling their deals, almost crippling the their finances. The major issue was how Yorkeshire had failed to respond to Azeem's allegations and decided they won't take steps against any of the accused personnel.
Yorkshire was subsequently banned by England and Wales Cricket Board (ECB) from hosting any of the international matches until the issues were resolved. 
Amidst this crisis, England Test captain Joe Root, who plays for the Yorkshire club has released a statement on his social media accounts. The long statement talked about how it is important to educate people about racism and raise awareness around this subject. However, it didn't address any of the allegations made by Azeem or the ones which have come out since the initial allegations emerged. 
Joe Root says what should be done but doesn't pick on any of the alleged racism incidents
"We need to educate, unify and reset. I will reach out to YCCC's new chair, Lord Patel, to offer support however I'm able to," read one of the parts of the long statement. Root through his statement tried to emphasize the need for everyone to accept diversity and represent England in how it is meant to be. 
— Joe Root (@root66) November 11, 2021
At last, he also had a message for all the English fans, given that the Ashes are around the corner. "With the Ashes fast approaching, I'd really like the fans back home to unite and get behind us as a team. We will be playing for you all," the ending of Root's statement read. 
A lot has unfolded in England in the past week as far as this is concerned. Azeem has appealed with 40 charges of racism during his time at the club. Out of that, only seven were agreed upon by Yorkshire, which also saw them decide not to take action on anyone. This is exactly what started happening with the ECB and Sponsors taking action.
The club's chairman Roger Hutton and several board members decided to quit. Lord Patel, since taking over, has made proper addresses aiming to revamp the club's culture. 
Follow us on Google News