John Wright scouts young domestic stars for IPL in Ranji Trophy matches
Recently, Wright watched the Karnataka v Mumbai quarterfinal game.
Updated - Dec 10, 2017 9:28 pm
3.6K Views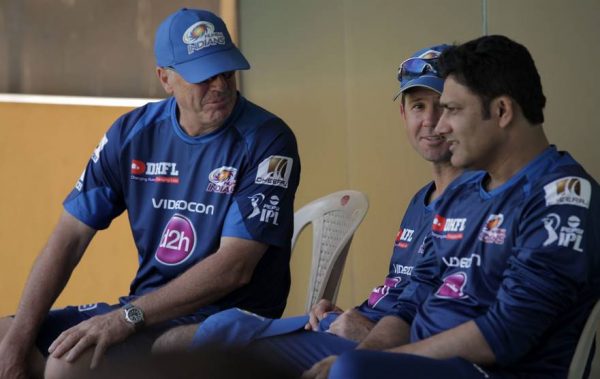 Former New Zealand cricketer, John Wright, has been associated with the Indian cricket circuit for a very long time now. He is revered as one of the most successful coaches of the Indian cricket team. Also, his association with the Mumbai Indians franchise in the IPL continues to strengthen his bond with Indian cricket.
John Wright, who has been the head coach of the Mumbai Indians team for two years earlier, is currently a part of the talent hunting team of the franchise. Recently, as per the reports in the New Indian Express, Wright was seen watching the Ranji Trophy matches. Reportedly, Wright is seeing the Ranji fixtures as the talent pool to pick players for the IPL.
"There are many other tournaments through which this is done. However, it is easier to judge a bowler than a batsman in a four-day game. I think the first Ranji game I watched this season was the one between Delhi and Maharashtra. We have a team of people doing similar stuff. Some of us have covered the tournament from the start," quoted John Wright.
"And we also focus on the U-19 and other tournaments. The coming auctions will be big. And auctions are strange things. You have to have good knowledge of players' qualities. Otherwise, we might lose a good player, like Axar Patel," added Wright.
Jayawardene to join in
Elaborating the procedure for picking up the players for the IPL, John Wright conceded that the selected players are called to the camps where they are made to play the T20 matches. The best among the lot is then shortlisted by the team management.
Head coach Mahela Jayawardene has a major say in picking up the players. Recently, Wright watched the Karnataka v Mumbai quarterfinal game. It will be interesting to see if the purple patch cricketer Mayank Agarwal has managed to catch the attention of the former coach.
"We analyse them by making them play T20 matches. In the end head coach Mahela Jayawardene joins to make a decision," conceded the former Mumbai Indians coach.