Jonathan Trott and I got drugged during Hong Kong Sixes: Tim Bresnan
Bresnan scored 1,662 runs and picked up 205 wickets in his international career.
Updated - Jul 9, 2020 4:57 pm
589 Views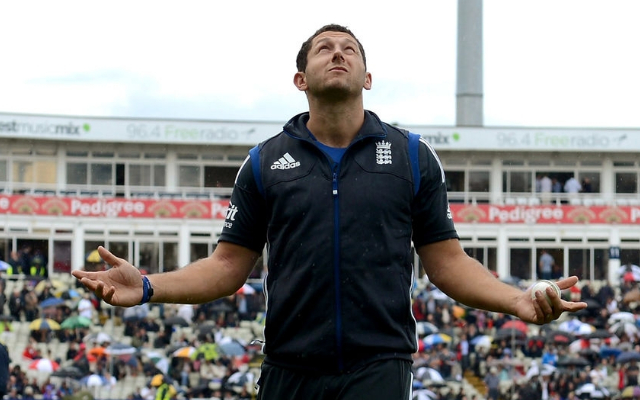 Tim Bresnan, the former England all-rounder, talked about an incident when he along with Jonathan Trott resorted to drugs. It was during the time in 2008 when they played the Hong Kong Cricket Sixes tournament.
The 35-year-old Bresnan had already made his debut by then in T20Is and ODIs and in 2009, the 35-year-old forayed into Test cricket as well. Bresnan said that he and Trott took Ketamine, a medication mainly used for starting and maintaining anesthesia. Later they went to Loughborough and got themselves tested.
Tim Bresnan opines
"Got drugged in Hong Kong. We're in Hong Kong Sixes, myself and Jonny Trott. And we got spiked. They reckon it was ketamine, there were traces in our system. But we got to Loughborough and got the drugs tested and stuff, the voluntary ones. I'd lost the plot by then anyway," Bresnan was quotes as saying on the Shackles Are Off podcast.
"That was the … end of the 2008 summer. And then I had that whole winter off, had a really good pre-season with Yorkshire, in Abu Dhabi. It was like walking back into an environment with all your mates … it was like a stag do, and really enjoyed it. Really enjoyed my cricket again. I played my first Test in 2009 of that summer," he added.
Bresnan also talked about his travails with mental health after a tough debut series where Sri Lanka's Sanath Jayasuriya picked the bones out of him. There was a time when he felt like leaving cricket. It affected him to such an extent that he couldn't bowl to a left-hander for three years.
Bresnan recently moved to Warwickshire after serving Yorkshire for as many as 19 years in England's domestic cricket. He accepted that the lockdown period has worked wonders for him.
Bresnan made his debut against Lanka on June 15, 2006 at the Rose Bowl in Southampton. In that game, he bowled a couple of overs, conceding 20 runs and scored a run-a-ball six. A couple of days later, he made his ODI debut as well at the same venue.
In 23 Tests, 85 ODIs and 34 T20Is, Bresnan scored 1,662 runs and picked up 205 wickets. He last donned the national colours in 2015 against Ireland at Malahide.