July 20, 1843 – When Francis Noyes was dismissed four times in a First-Class match
This rare event took place during the 1843 County game between Hampshire and Nottinghamshire.
Updated - Jul 20, 2020 11:37 am
6 Views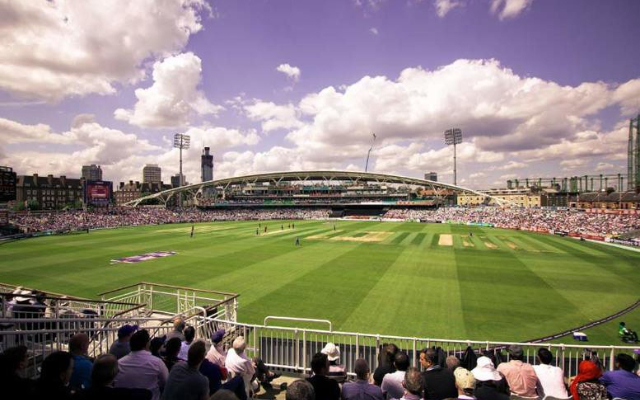 Follow us on Telegram
Nottinghamshire toured Southampton to face the home team Hampshire at the Day's (Antelope) Ground in the 1843 County Championship game starting on July 20. The County Championship wasn't a long tournament back then featuring only four teams. Sussex-Kent and Hampshire-Nottinghamshire played at home and away while the best teams in the two battles clashed off at the end of the season.
Prior to the game in Southampton, the Nottinghamshire and Hampshire faced off at Trent Bridge which the home team won by a margin of an innings and 19 runs. Hampshire wanted to settle the scores with Nottingham in their home fixture. Just before the start of the match, the Nottinghamshire bowler Thomas Barker broke his leg while getting out of the cab at the Railway station.
Since the visiting teams didn't travel with extra players back then, both the teams decided that Francis Noyes would be batting twice during the match. Interestingly, Hampshire was in a similar situation when they toured Nottingham earlier in June. As they was one man short, Mr. Hadden of Nottinghamshire turned up for the visitors. Hadden had played only one FC match before it, that too for the Gentleman of Nottinghamshire in 1842.
Covering up for two players!
Francis Noyes, born in California, was generally a batsman who could bat at any given position but his record was never a convincing one. Between 1842 and 1848, Noyes featured in 21 first-class matches and had an average of 10. His lone fifty came in the 1843 season only during Nottinghamshire's innings victory against Hampshire at home. Noyes scored 50 while no other player in the match scored more than 30 runs.
Nottinghamshire, who batted first, posted 209 in their first innings. They got off to a good start with three of their top four scoring over 30 runs. Noyes, who batted at No.3, scored 31 runs in his first try and later scored eight runs when batted at No.8 for injured Thomas Baker. Frederick Hervey-Bathurst and Daniel Day claimed four wickets apiece for the Hampshire team.
Samuel Redgate and William Clarke took five and four wickets respectively for the visitors as Hampshire were bundled out for only 131. The joy of taking a 78-run lead didn't last for the Notts who could only manage 78 more in their second essay. Hervey-Bathurst bagged seven wickets while Daniel Day took the remaining three. Francis Noyes couldn't make an impact in both innings as he scored five and nine runs respectively while batting at No.3 and No.8 in the second essay as well.
Chasing 157 to win, the Hampshire team was bundled out for 117 with Samuel Redgate (6) and William Clarke (4) sharing ten wickets. Richard Bodle (49) and the opener Weir (44) were the only players to reach double-digits in Hampshire's second innings. Francis Noyes aggregated a total of 53 runs in his four outings during the match and also claimed four catches across the two innings.
Follow us on Google News