Kapil Dev fined for allowing a fraud club to use his picture for promotion
Kapil, however, is not the only celebrity who appeared on their promotional material.
Updated - Oct 22, 2018 2:18 pm
2.2K Views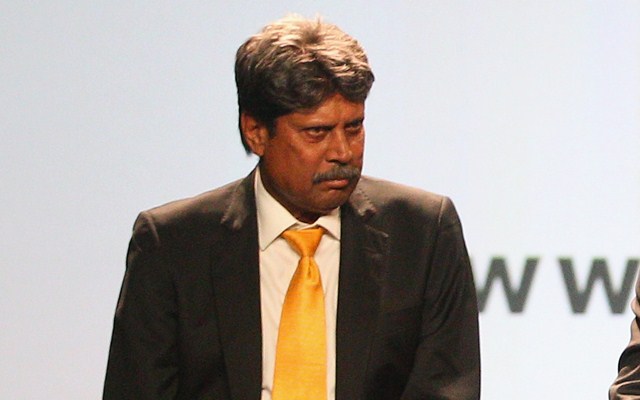 Former Indian captain Kapil Dev is known to be an individual with a clean image and a cricketer the country takes a lot of pride in. India still hasn't forgotten the day when the legendary cricketer had broken down on television when asked about allegations of match-fixing against him during an interview. Recently, the 59-year-old found himself at the receiving end of the law as he was fined by a court for allowing his image to promote a club which was found to be fraudulent.
Kapil, however, is not the only one. Filmstars Govinda and Ravi Kishan were the other two who were asked by the Vadodara District Consumer Disputes Redressal Forum to pay Rs 8.1 lakh for allowing a couple – Raman Kapoor and Seema Kapoor – to use their pictures for advertising campaigns to promote one Sunstar Club, InsideSport reported.
Club couple duped people for lakhs
The couple has allegedly duped people of lakhs of rupees in the name of giving club membership and other benefits. Kapil and the other two were asked to pay the money to the victims of fraudulence. Eighteen people had filed a petition in the redressal forum last year against the Kapoors and three celebrities, the report cited a Times of India article.
As per the complainants, they had paid between Rs 1.2 lakh to Rs 3 lakh in membership fees to the club in 2016. The club assured them of various benefits in lieu, including a free stay at the clubhouse. But when they tried to avail the benefits a year later, they did not get any response from the club. They then filed police cases against the Kapoors in Ahmedabad and Vadodara.
Some victims approached the forum through Jagrut Nagarik, a consumer platform. The complainants also accused the celebrities of indulging in unfair trade practices. The redressal forum upheld the arguments and the celebrities were asked to compensate.
The former Indian captain played international cricket for 16 years (1978-1994) and has 687 international wickets to his name.