Kenya Cricket Team to visit Pakistan
Kenya Cricket Team to visit Pakistan: March 2009, Sri Lanka was on a tour to Pakistan for a full series. It was the 2nd day of the 3rd Test when a bus with Sri Lankan cricketers arriving at Gaddaffi Stadium, Lahore was attacked by militants just 900m away from the ground. Umpire Ahsan Raza and Sri Lankan Thilan Samaraweera were injured in this dreadful act of terrorism but it shut down the doors of international cricket in Pakistan.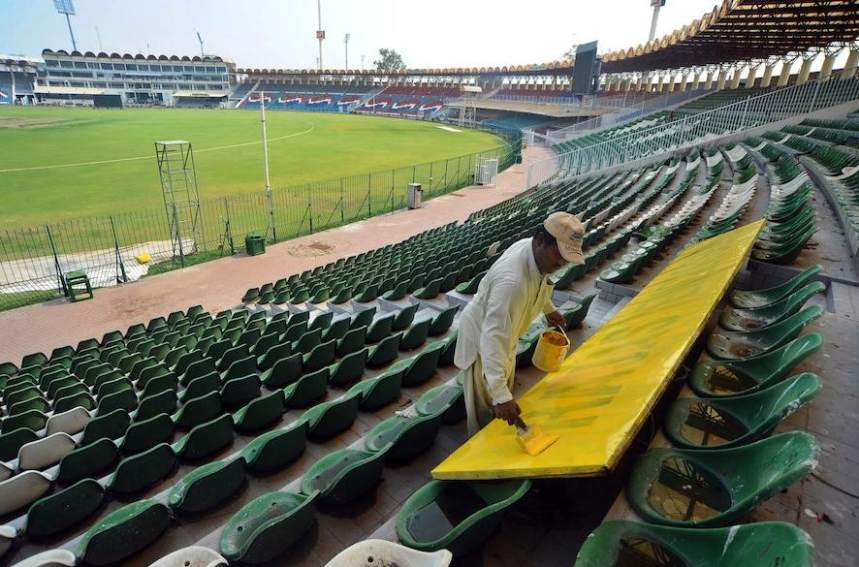 Follow us on Telegram
5 years and 8 months have passed now and still Pakistani nation waits for international cricket to return to Pakistan. However, PCB and its officials have tried their level best to somehow manage and convince international teams to tour Pakistan. The highlights of this effort was Afghanistan's tour to Pakistan in 2013 & 2014 and a World XI consisting big names such as Sanath Jayasuriya, Alvin Kalicharan, Ricardo Powell, Steven Taylor, Jermaine Lawson, Adam Sanford, Justin Kemp, Loots Bosman, Andre Nel, Andre Seymore toured for 2-match T20 series in October 2012.
The good news for Pakistani fans is that Kenya Cricket Team is due to tour Pakistan in December 2014 for a 5-match ODI series with Pakistan-A.
PCB website issued a press release which stated:
"The Kenyan cricket team shall arrive here for a five-match one-day series against Pakistan 'A' on Dec. 11, 2014.
All five matches of the rubber shall be played here at the Gaddafi Stadium; it was decided in a meeting chaired by PCB COO Subhan Ahmad on Oct. 24.
"The entire series would consist of day matches, and shall be spread over 45-overs each", said Zakir Khan, Chairman, Organizing Committee for the series and PCB's Director International Cricket.
Kenya would thus become the second national team after Afghanistan to have visited this country since March 9, 2009.
The series is part of PCB's Chairman Shaharyar Mohammad Khan's sustained endeavor to bring international cricket back to Pakistan, which may see more national teams visiting this country in 2015."
The schedule of the tour is as follow:
| | |
| --- | --- |
| Date | Schedule |
| December 11 | Kenya Cricket Team arrives to Lahore. |
| December 13 | 1st ODI |
| December 15 | 2nd ODI |
| December 16 | 3rd ODI |
| December 18 | 4th ODI |
| December 20 | 5th ODI |
| December 21 | Kenya Cricket Team departs from Lahore. |
All the matches will be of 45-overs and will be day fixtures.
Gadaffi Stadium, Lahore will host all of the 5-match series.
Follow us on Google News