Kevin Pietersen urges overseas Pakistanis to donate to PM Imran Khan's Relief Fund
COVID-19 pandemic has taken more than 1 lakh lives across the globe.
Updated - Apr 14, 2020 11:44 am
2K Views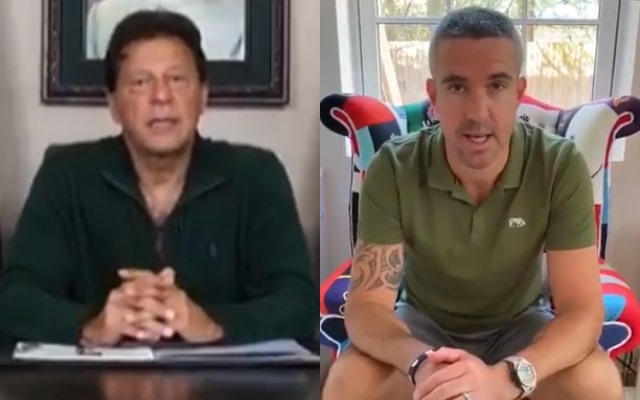 Coronavirus outbreak has made human life miserable on earth. The death toll is increasing every day due to which governments have announced lockdown in their countries. Moreover, they have requested every individual to come forward to support and contribute in the best way possible.
Earlier, Indian cricketers and other famous personalities came forward in India and donated big amounts to PM-CARES Relief Fund. Meanwhile, the situation of Pakistan looks bad with a sudden increase in the number of affected cases. Hence, Kevin Pietersen has come forward and he had made a heartwarming request from all the Pakistanis sitting across the globe.
COVID-19 pandemic has taken more than 1 lakh lives across the globe. Moreover, doctors have failed to develop any type of vaccination to protect people from the same. So, the governments were forced to announce lockdown in their country and it turned out to be a fatal move for the poor and underprivileged, who majorly depend on their daily wages in order to fulfill their needs.
Kevin Pietersen makes a request to all Pakistani people living in abroad
At the moment, there are 5374 cases of Coronavirus recorded and 93 people have already lost their lives with 1095 being recovered in Pakistan. The situation looks bad due to which Kevin Pietersen felt the need to make a worldwide request to all the Pakistanis. The 39-year-old former England cricketer took to his Twitter handle and shared a clip with a recorded message.
In the message, he said that Pakistanis have shown a great effort due to which the government managed to help the people in global crises. In the end, he added that it is just a dear request to other Pakistani people living in abroad to please come forward and donate whatever possible to Prime Minister's Relief Fund.
"We all know Pakistanis all over the world contributing back to Pakistan, which creates such a lot of revenue and helps out the people who are in desperate need. It is just a call out to all Pakistanis living abroad that they please support the Prime Minister's relief fund. Please give generously in Prime Minister's relief fund," said Pietersen.
Here is the tweet

PM @ImranKhanPTI leading from the front…help him out by donating towards PM's Covid Relief Fund at https://t.co/l1uq3F0FBi

I know how generous OVERSEAS Pakistanis can be, help your country when it's most needed.#Pakistanis4Pakistanis pic.twitter.com/aXmWZwCUiK

— Kevin Pietersen🦏 (@KP24) April 13, 2020