Kieron Pollard is disgusted at PCB for calling Pakistani players back during CPL
Kieron Pollard is upset at the PCB calling the players back during the business end of the Carribean Premier League.
Updated - Aug 17, 2017 11:48 pm
3.9K Views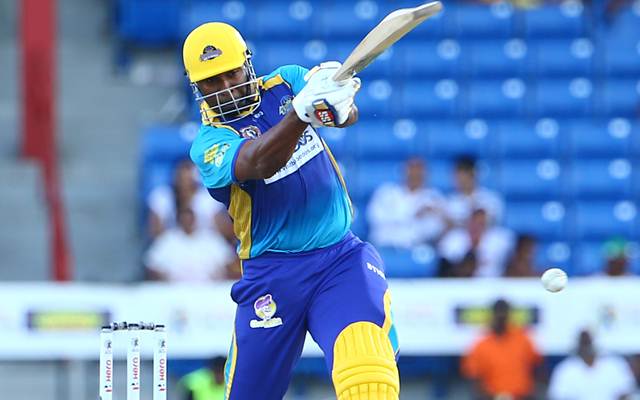 Young Pakistani bowling sensation Shadab Khan, who is one of Pakistan recruits in this year's Caribbean Premier League (CPL) is one of those players who has been recalled by the Pakistan Cricket Board (PCB) to prepare for an international series. He will play a further two games for the Trinbago Knight Riders before flying back to his homeland.
Kieron Pollard is at his explosive best and it is only adding to Barbados Tridents' great time on the field. It was not just on the field that he caused a carnage because off the field, he is upset about PCB's decision to call back Pakistan players. In a series of tweets by a Pakistani journalist, it is understood that Pollard is not happy at all. The fact that these players will be made to abandon their teams towards the business end of the tournament could strain relations between the Carribeans and the Pakistanis, precisely between those Windies who are regular features in the PSL, despite their hefty contracts.
This is what Pollard said
Kieron Pollard on PCB telling Pakistan players to return from CPL "it makes no sense when you are planning & trying to build a team" #CPL17

— Saj Sadiq (@Saj_PakPassion) August 15, 2017
Kieron Pollard "same thing happened last year with the Pakistan players & it's something we need to get right" #CPL17 #Cricket

— Saj Sadiq (@Saj_PakPassion) August 15, 2017
Kieron Pollard "you select the Pakistani players on availability and then these things come up and you lose players" #CPL17 #Cricket

— Saj Sadiq (@Saj_PakPassion) August 15, 2017
What this could do for Pakistan in the future
It also raises questions on Pakistan cricket administration and Najam Sethi in particular. Though it may have been with the intention to promote better performance for the team, this could end up hurting PSL's future if big players like Pollard remain disgusted at the functioning.
Cricket fans are questioning the unprofessional working of the board and their last minute planning for the upcoming T20 series that caused problems for the CPL franchises.
While most fans are concerned about PSL, the others thought of it as a bigger scheme that could well be about making PSL the exclusive preserve where Pakistan players could play T20 leagues. This is very similar to the policy BCCI uses for Indian players in the IPL, which has helped the league's grandeur to remain but it has been criticised by other cricket boards who have started to come up with other policies to prevent players from choosing overseas T20 leagues over their own domestic games.