'KL Rahul and I took a break from each other' – Hardik Pandya on how the duo handled things after the Koffee With Karan debacle
"KL is a brother to me," Hardik said.
Updated - Jun 5, 2020 4:59 pm
5.4K Views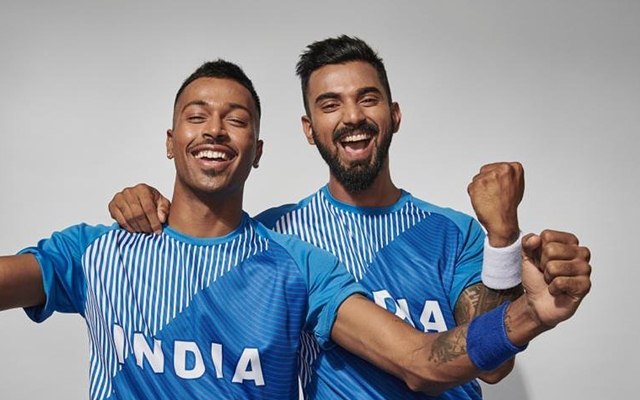 Hardik Pandya, the Indian all-rounder, went through a horrendous phase in his life after his appearance in the Koffee With Karan show in January 2019. He along with KL Rahul, who was also a part of the show, hosted by the popular Karan Johar, was provisionally suspended. However, both returned to play later and even took part in the 2019 edition of the World Cup.
Going down the memory lane, Hardik said that the occurring didn't rupture their friendship by any means. However, they took a mutual decision of staying away from each other for a month after what happened.
Even as Hardik got back into the Indian team straight away, the Karnataka-born Rahul had to play for India A. Pandya heaped praises on Rahul, saying that the latter has become calmer following the fiasco, which could easily has pulled the curtains down on their career.
It was needed: Hardik Pandya
"For me….whatever ever happened.. after suspension I was straight into the Indian team. He had to go to play for India A. He was there in the team then he had to play India A," Pandya was quoted as saying to Cricbuzz.
"Our friendship never got…. We took one month off from each other…..it was needed. The stress level was so much at that time. KL never changed.. the friendship stayed. Yes, become calmer than what he was. He has been some. We still love each other," Pandya stated.
Hardik told that he shares a great camaraderie with Rahul. It was evident from how they exchanged their jerseys of their respective teams in the Indian Premier League (IPL).
"This was KL's idea (to exchange t-shirts after an IPL match). KL is a brother to me we have been in all scenarios together. From going up, having success…..going down in the same boat. Then coming up differently," he added.
Hardik's life has taken a massive turn in the last 16 months or so. On January 1, 2020, he got engaged to Serbian actress Natasa Stankovic. Recently, he also shared that he's going to be a father soon. Moreover, he uploaded a picture where he could be seen, performing a ritual, similar to marriage.