Lalit Modi gets bashed up on Twitter after his old tweet goes viral
Lalit Modi was the first Chairman and Commissioner of the IPL.
Updated - Mar 3, 2021 1:22 pm
2.7K Views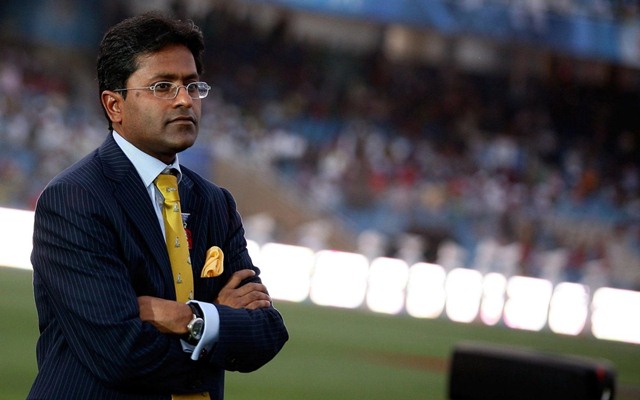 Follow us on Google News
The Indian Premier League (IPL) is the most lucrative cricketing league in the world, and many international cricketers are ready to sacrifice even their national duties to take part in the annual Indian T20 extravaganza. And on Tuesday, South African pace legend Dale Steyn commented on the difference between the IPL and the other leagues.
Steyn was of the opinion that playing in other leagues was more rewarding to him as a player as compared to the IPL. The speedster added that there is more importance given to 'cricket' when he plays in the Pakistan Super League (PSL) or the Lankan Premier League (LPL), and that was not the case with the IPL.
Steyn also revealed that there are several marquee names and massive squads in the IPL, and there is more emphasis on the money that the players earn rather than the action on the field.
"I have found that playing in other leagues was slightly more rewarding as a player. When you go to IPL, there are such big squads and there are so many big names and there's so much emphasis on the amount of money that the players earn that sometimes, somewhere along the line the cricket gets forgotten," Steyn told Cricket Pakistan.
Lalit Modi's 2018 tweet garners attention now
Lalit Modi's tweet in 2018 has grabbed the limelight now. In 2018, the former IPL boss had quoted an article written by journalist Dennis where he stated that the PSL helps in bringing cricket 'home'. Modi had quoted Dennis' article and stated that the main reason why 'cricket' does not grab the limelight is because the model keeps changing.
You can see Lalit Modi's tweet below
@DennisCricket_ well said – true its become that way. they keep changing the model. https://t.co/fN1OvAKmd1 pic.twitter.com/GVFtrgIQpJ

— Lalit Kumar Modi (@LalitKModi) April 2, 2018
Now, this tweet has not gone down well with many fans, and they have made their thoughts known regarding the matter. Some fans have opined that Modi is a fraud and ran away to the United Kingdom (UK), while some others have stated that Modi is enjoying his time with looted money in some foreign nation. Some have even gone to the extent of stating that Modi is a fugitive. And surely, Modi's tweet has rubbed the fans on the wrong side.
In fact, Modi was the person who conceptualized the IPL and was the first Chairman and Commissioner of the cash-rich league. But then, in 2010, he was expelled from the Board of Control for Cricket in India (BCCI).
Here are some of the reactions of the fans to Modi's tweet:
Its like saying with my performance these days the only leagues i can try and play all games is in PSL as the competition is less 😂😂 Indeed a midlife crisis for this guy 😆😆

— Jivos Shah (@JivosShah) March 2, 2021
The same guy thats in hideout in a foreign land👍

— Varun Nair (@Nair43Nair) March 2, 2021
Yes, PSL is better bcz in IPL u can't do bid rigging, awarding contracts to friends, accepting kickbacks on a broadcast deal, selling franchises to members of family, betting and money laundering… Lalit Modi is a fugitive..😂😂😂

— Keshav Space (@keshav_space) March 2, 2021
Is camparision necessary. Play in what league you like .

— Ishita (@Ishita07691805) March 2, 2021
It is case of sour grapes, both Lalit Modi and Dale Steyn. You know it too Dennis. Whom are you kidding? 🙂

— raj #letsUnfollowDanielAlexander (@raj10101685) March 2, 2021
Follow us on Telegram