Laxmi Ratan Shukla eager to begin political career
Updated - Apr 25, 2016 6:13 pm
73 Views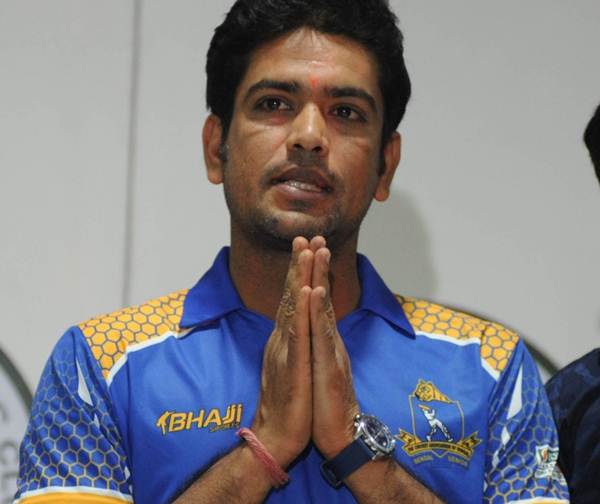 Former Bengal batsman Laxmi Ratan Shukla is set to begin a new inning of his career, taking to politics following his illustrious cricketing career. The 34-year old all-rounder bidding for his maiden victory in the West Bengal assembly polls is hoping to bring smiles on the faces of the electorate as he would earlier do with his performances on the cricket field.
"The fours and sixes that have brought smiles on the faces of my fans, I want to repeat the same through politics. We will try and continue the work that has been done here," Shukla told IANS.
Shukla, who was equally good with the ball and the willow, however, said politics for him would always be voluntary service and never a profession unlike "some rivals" who are using the platform to earn their bread and butter.
The veteran cricketer retired last December, drawing the curtain on a 19-year career, during which he also featured in three One-Day Internationals for India.
Four months later, he is now going door to door, conducting road shows and walking the extra mile to woo the voters of Howrah North as a Trinamool Congress contestant for the Assembly elections.
"It makes me sad that some of the rivals have taken up politics as a profession. They see it as a way of earning their bread and butter," Shukla said, without taking names.
"Politics was never and will never be my profession. I only want to work for the people and see how I can keep them happy."
Shukla is taking on actress-turned-politician Roopa Ganguly, the popular "Droupadi" in the late 1980s mega-hit tele-serial "Mahabharat", a Bharatiya Janata Party nominee. The Left Front-backed Congress candidate, Santosh Pathak, is also a formidable opponent in the 15-cornered race.
Shukla is banking on his party's strong foothold in the constituency and says he is not unduly concerned about his rivals.
"I have never concentrated on my opponent. I have always concentrated on Bengal and how we can make it stronger. In cricket also I have always wanted to perform well, I want to do the same here. There's no time to concentrate on what the rivals are doing," Shukla stated.
On his plans for the constituency, the former all-rounder said: "There's a lot of work which is pending. In the last 30 years not even a college has been established here.
"There are also plans for a sports academy where cricket, football and hockey will be the focus."
At 34, Shukla is also one of the youngest candidates, but insists one does not need a tag of a politician to work for the masses.
"I have not come here to become a politician. To work for the common man you don't need to be politician. As a normal man I want the people here to win, I want (chief minister and Trinamool supremo) Mamata Banerjee's development to win," he said.
The seat is at present held by Trinamool, whose candidate Ashok Ghosh had ended the CPI-M's run of four back-to-back wins in 2011 by a margin of close to 20,000 votes. He has now been dropped.
The BJP got 13 percent of the votes in 2011, but managed to increase it by two-and-a- half times in the 2014 Lok Sabha polls, to finish second in the segment behind the Trinamool nominee. The CPI-M, the runner-up in 2011, dropped to the third place in the Lok Sabha polls.
Trinamool's decision to drop Ghosh this time around had led to disquiet among local workers, some of whom have kept away from the campaign. But Shukla says he hasn't experienced "any such thing".