'Learnt how to bat in middle order': Samson
Updated - Aug 6, 2014 7:48 am
81 Views
Young Kerala sensational Wicket Keeper Batsman, Sanju Samson has been selected in India's ODI series against England part of their tour about to becoming just the fourth player hailing from Kerala.
Just before been included in team, after a delightful performance in Australia, Samson talked about his role in the middle order.
Sanju says that his biggest positive for him by playing in the Quadrangular Series held in Australia was getting used to the skills & challenges of batting in the middle order and the need of adjusting the game play according to the match situation.
Samson was part of the India Under-19 team at the World Cup earlier this year held in UAE, was primarily a top-order player, who had a good tournament despite of India failed to enter semis too. Even for his IPL franchise Rajasthan Royals he used to play at top.
In Australia tour, Samson finished as India A's highest run-scorer by scoring 244 runs from seven innings with two fifties possessing an average of 81.33, been dismissed just three times. Samson had dropped down to No.6 and also kept wicket in all games. Though he failed in the final against Australia A, scoring 5 before been run out, India still managed to win the tournament.
Follow us on Telegram
"I am not used to playing in the middle/lower order," Samson told after arriving in India. "I took the opportunity and I always wanted to finish games for my team and be not out at the end. I was not out in four innings and I have learn how a batsman needs to convert his game according to the situation, playing in different conditions and bowlers, especially down the order."
Samson's highest score in the tour was 81 which came in the opening game in a losing cause, but it helped India drag Australia after India been reduced to 84 for 6 chasing 253. Later, he made a bigger & better impact in match-winning unbeaten knocks of 55  and 49 in successive matches batting at No. 7.
Samson's performance on tour won the praise of India A coach Abhay Sharma, who called the batsman 'India's future'. Abhay said Samson was dropped himself to middle in order to synchronize his workload as a batsman and wicketkeeper. Abhay said he was impressed with the way Samson adjusted to his new position. Samson told that he needs to work more harder on his wicketkeeping. However, it is a role he enjoys as it helps him stay focused for the entire duration of the match. Abhay too agreed that he needs to sharpen his technique.
"I like to be involved in the game as much as I can," Samson said. "Keeping [to] every single ball keeps you involved. It was an interesting experience and I kept in all seven matches and in those conditions it was a very good experience for me. I do know that I have to work a bit more on my wicketkeeping when I go back home."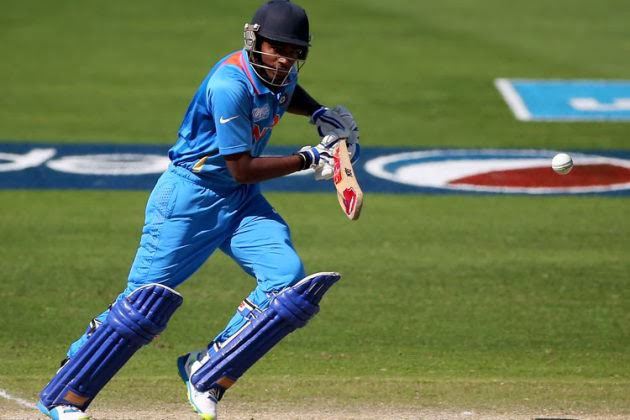 Samson is yet to be picked for India [by the time he talked, team including him wasn't announced], and while expectations are too high after his impressive put up for Royals, he isn't placing heavy expectations on himself yet. He is happy to play and focus on performing in tournaments with the A squad.
"There are crores of players playing cricket and they all want to play for India. They know that India is a strong team and it's tough to get in. But as I said I don't want to think on those lines. I am happy to be playing good tournaments."
He said this type of tournaments will help him to understand his game in a better way. "I started playing the game just to enjoy myself, not to play for India or do miracles and I had started to win games for my team. I see myself as an improved and mature cricketer day by day and I am learning from each and every game I play. I've seen a lot of improvements in my game in the last year."
Follow us on Google News