Legend, inspiration, idol – cricketing universe gives MS Dhoni their best wishes on his 37th birthday
He is the only captain to win all the three ICC trophies.
Updated - Jul 7, 2018 2:17 pm
3.5K Views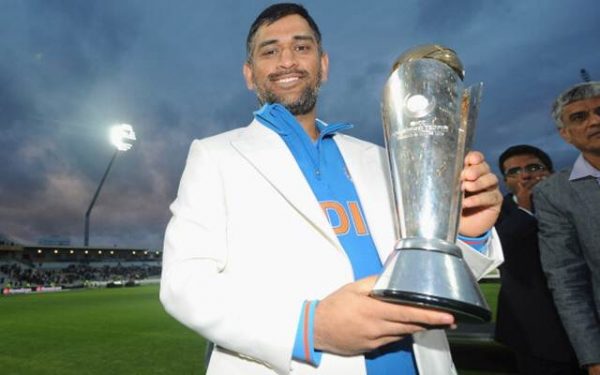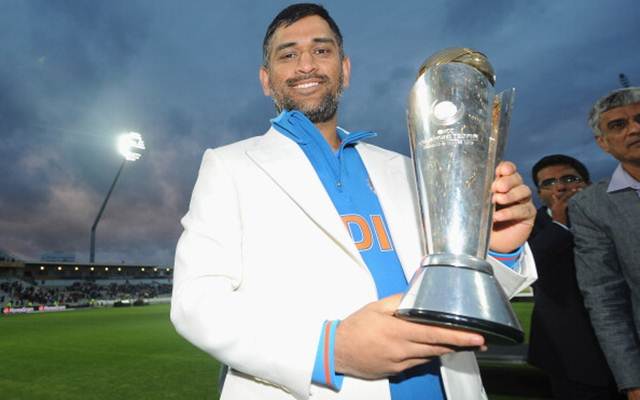 MS Dhoni turned 37 on Saturday only a day after he walked out to play his 500th international game against England in Cardiff. Team India celebrated the birthday of the legend after the game with his beloved wife Sakshi Dhoni and an adorable daughter Ziva by his side. The cricketing fraternity is also celebrating the special day of one of the best cricketers in the world as they are busy wishing him on social media.
Dhoni is touted as one of the best captains the game has ever seen. He is the only captain to win all the three ICC trophies, World Cup, World T20 and Champions Trophy. He shouldered the responsibility of leading Team India for almost 10 years successfully and also took the side to the number 1 position for the first time in 2009.
Almost every cricket fan along with the experts love the way he stays calm during the tough situations. Dhoni has won so many matches for his country in the last over when the hopes of victory had vanished. There is a reason why he is termed as the captain cool and it was once again proved this year when he won the Indian Premier League (IPL) for his franchise Chennai Super Kings (CSK).
Birthday messages for Mahi
The man who wears the jersey number 7 was born on 7th July 1981 and is serving the country in the game of cricket since last 14 years. While he is at the fag end of his career, he is still one of the fittest players in the squad and is going strong. The way he batted in the IPL recently recalled the MS Dhoni of 2004 who used to bludgeon the ball with utmost power.
It is no surprise that the legends of the cricketing fraternity are wishing Dhoni on his special day. Many have admired his calm demeanour in their birthday wish and the whole country is now hoping that the Men in Blue wins the World Cup for him next year which might probably be the swansong of his illustrious career.
Here's how the cricketing fraternity wished Dhoni on his birthday:
Wish you a very happy birthday, @msdhoni and congratulations on playing your 500th International match. May you continue to give joy and happiness to people around you and beyond. pic.twitter.com/gIUkaKxgsW

— Sachin Tendulkar (@sachin_rt) July 7, 2018
Happy Birthday to the the MAN who keeps inspiring us and makes us feel special for having shared the dressing room with him! @msdhoni pic.twitter.com/TukPhao4eI

— ajinkyarahane88 (@ajinkyarahane88) July 7, 2018
Walking out of your 500th international match & gracefully walking into the blessed day of India, when a legend like you was born! Wish you a very Happy Birthday brother @msdhoni 🎂You have been my inspiration & will always be! I cherish all our good times! #HappyBirthdayMSDhoni pic.twitter.com/YinwMNSAgz

— Suresh Raina (@ImRaina) July 6, 2018
Very happy birthday Ms Dhoni @msdhoni 37 pic.twitter.com/T7Tvza7OfV

— MS Shahzad (@MShahzad077) July 6, 2018
Wishing you a very happy birthday @msdhoni .May you continue to entertain ,inspire and provide joy.#HappyBirthdayMSDhoni pic.twitter.com/z1DbTUi1iS

— VVS Laxman (@VVSLaxman281) July 6, 2018
Who is the most awesome cricketer in the world?

15) You
14) Don't
13) Rate
12) Cricketers
11) On
10) Such
9) Parameters
8) As
7) They
6) All
5) Have
4) Some
3) Unique
2) Qualities
1) MS Dhoni

Happy Birthday Mahi Bhai ❤️ @msdhoni pic.twitter.com/Wrx7VZDGmm

— Siddharth Kaul (@sidkaul22) July 7, 2018
The man who continues to inspire us and millions all over the world, not just as a cricketer but as a human being! Wishing you a very Happy Birthday Mahi Bhai !! pic.twitter.com/bFBBRyhWfA

— Umesh Yaadav (@y_umesh) July 7, 2018
Wishing a very Happy Happy Birthday to the legend and Best Finisher of the game @msdhoni Bhai 🎂🎂🎂🎂

— Rashid Khan (@rashidkhan_19) July 7, 2018
Happy Birthday to a Cricket Yogi and one of the most inspirational leaders across the world, MS Dhoni .May you remain blessed and loved. #HappyBirthdayMsDhoni pic.twitter.com/ie68qVadqF

— Mohammad Kaif (@MohammadKaif) July 7, 2018
Happy Birthday Mahi Bhai!😊
May your birthday be as wonderful as you are!🎂
Have a great one! 🎉 @msdhoni pic.twitter.com/d8qDW0d0Me

— Jasprit bumrah (@Jaspritbumrah93) July 7, 2018
Happy birthday. May every dream of yours set your life on fire, brightening up today, your special day, and every other day of the year.🎂🎂🎂🎂🎂@circleofcricket @DelhiDaredevils @msdhoni pic.twitter.com/oBwZ8Ykbcb

— Mohammad Shami (@MdShami11) July 7, 2018
Wishing @msdhoni sir a very very happy birthday.🎂✌️ You always have been an inspiration and will continue to do so. May god bless you always. #HappyBirthdayMSDhoni

— Aryan Juyal (@RealJuyal) July 7, 2018
Wishing @msdhoni bhai a very very happy birthday.🎂✌️ You always have been an inspiration and will continue to do so. May god bless you always. #HappyBirthdayMSDhoni

— Deepak Chahar (@ChaharDeepak9) July 7, 2018
MS Dhoni is already a cricketing legend, be it with his winning sixes or his cool captaincy. So here's a good time to look at how he has reinvented himself off late to remain a crucial part of India's success with the white ball. #AakashVani pic.twitter.com/bq1EoEPfVR

— Aakash Chopra (@cricketaakash) July 7, 2018
Happy birthday @msdhoni bhai 🍰😊 Wish u hav a coolest one nd May God bless u nd ur family members always !! Hav a great day ahead 👍 #Legend pic.twitter.com/VmniGdW7VY

— MANOJ TIWARY (@tiwarymanoj) July 7, 2018
Many happy returns of the day @msdhoni bhai. May you continue to inspire the nation. God bless! #HappyBirthdayMSD

— Prragyan Ojha (@pragyanojha) July 7, 2018
Happy birthday to the legend @msdhoni. There can be nobody like you. ✌️ pic.twitter.com/gMDepTPN3l

— Suresh Raina (@ImRaina) July 6, 2018
2 World Cups, 1 Champions Trophy, 3 IPL Titles and the list just goes on. Happy Birthday to one of India's greatest captains, @msdhoni! #HappyBirthdayMSDhoni pic.twitter.com/4t3fNcFiuE

— R P Singh (@rpsingh) July 6, 2018
#HappyBirthdayMSDhoni . May your life be longer than this stretch and may you find happiness in everything, faster than your stumpings. Om Finishaya Namaha ! pic.twitter.com/zAHCX33n1y

— Virender Sehwag (@virendersehwag) July 6, 2018
Happy Birthday to an amazing human being.. I'm glad and lucky to know you… May this year brings loads of happiness for you and your loved ones… Happy Birthday again Brother @msdhoni pic.twitter.com/I7BjuDBiEX

— Mohammad Nabi (@MohammadNabi007) July 6, 2018
[interaction id="5b3f4eed25f6283d0fba8160″]
Keep following CricTracker for more news and updates