Let's give Mohammad Azharuddin time to read into Ambati Rayudu's corruption claims: Saad Bin Jung
He understands Rayudu's reason of being frustrated.
Updated - Nov 28, 2019 12:03 pm
1.4K Views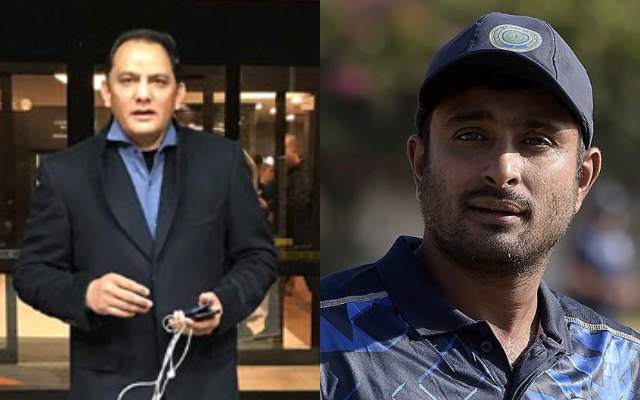 Follow us on Google News
Ambati Rayudu, the discarded Indian cricketer and the Hyderabad Cricket Association (HCA) are currently involved in a bit of a tussle. Rayudu, in a tweet, said that there's severe corruption in the HCA and the cricket team is mostly influenced by money and power. His stern words didn't go down well with the board, who are all set to take legal action against Rayudu.
After Rayudu's claims, Mohammad Azharuddin, the president of the HCA, called him a 'frustrated cricketer. Thereafter, Rayudu asked him to not take the matter personally. Amidst the chaos, former cricketer Saad Bin Jung has also opined on the grave issue. He reckons that not paying heed to Rayudu's words will set a wrong precedent and the claims should be looked into.
"You must judge people by their actions, not their words. Ambati Rayudu is the first playing cricketer who has spoken out against the system and quit. This has not happened ever before in the annals of our cricketing history," Jung was quoted as saying in Deccan Chronicle.
Not respecting Ambati Rayudu's words will set a wrong precedent
Of Rayudu being 'a frustrated cricketer', Jung said that it's not something abnormal given the situation of Hyderabad cricket. He lauded Rayudu for gathering courage and standing up against the wrongdoings by the who's who of HCA. Jung mentioned that Rayudu opening up has now paved the way for the other cricketers to speak their heart out against corruption.
"Of course, a man of Rayudu's calibre will be frustrated if he sees cricket being stabbed in the back, but unlike many other spineless cricketers who say and do nothing, he has spoken out. And by doing so, he has ushered in a new beginning. He has laid the path for playing players to speak out and correct the wrongs. Not respecting his words will set a wrong precedent," he stated.
Meanwhile, Jung wants Azhar to be given some time to get the measure of the system. "Azhar has just come in. It will take time for him to understand and change the system. No doubt he will take action on what Rayudu has said. Let's give him time and judge him after a year," Jung added.
[interaction id="5dcd637bd42ed3f7503f9729″]
Follow us on Telegram