LPL 2021: SLC announces termination of Dambulla Viiking and Colombo Kings
Dambulla Viiking and Colombo Kings have been framed on financial defaults.
Updated - Jun 27, 2021 12:45 pm
863 Views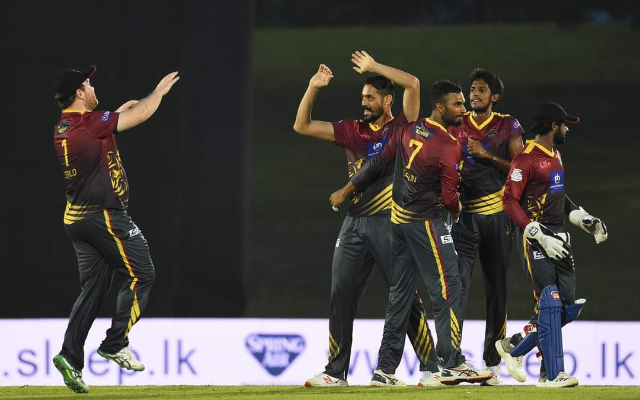 Follow us on Google News
It was reported only a few days back that Lanka Premier League enjoyed supreme success in their inaugural season and were looking forward to hosting the 2nd season soon. However, two franchises of the LPL have received a huge blow when Sri Lanka Cricket (SLC) informed the termination of Colombo Kings and Dambulla Viikings. The decision came to the fore when the rights holder of the league, IPG, framed the two teams on charges of payment defaults and some other issues.
Colombo Kings is owned by the Saza Group of Murfad Mustafa of Dubai and Dambulla Viikings is owned by the Telugu Warriors company of Sachin Joshi of India. Both SLC and IPG agreed mutually to terminate the two teams from the Lankan T20 league. As per the latest information from IG's end, two new owners have been identified and the formal process shall commence soon once ICC gives a nod.
The second season of the LPL is all set to kick off from July 30 and will be played till August 27 in Hambantota. As per the reports by Cricbuzz, IG officials stated that the decision was taken on financial grounds when a cheque got bounced. "It won't affect the league because we will be announcing the two new owners soon. It is understood that the new entrants could be from India," an IPG official added.
Sri Lanka Cricket (SLC) confirms the news
"With the 2nd edition of the LPL set to commence shortly, the exclusive rights holder of the event, the Innovative Production Group FZE (IPG) has decided to terminate the ownership of the franchises of Colombo Kings and Dambulla Viikings for the reason of non-compliance.
"Accordingly, the Innovative Production Group FZE (IPG) has received multiple requests from many interested parties and in compliance with the contractual obligation of the IPG and Sri Lanka Cricket, for the said League, as well as in keeping with the requirement of the International Cricket Council (ICC), have submitted all KYC documents for approval to finalise the new set of owners for the said teams." SLC said in a statement.
Follow us on Telegram