Maharashtra don't allow Karnataka a replacement for Manish Pandey
Updated - Dec 8, 2016 5:14 am
138 Views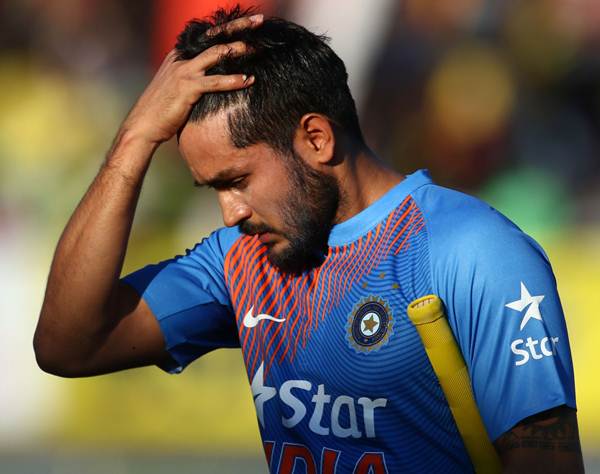 A sudden national call for Karnataka middle-order batsman Manish Pandey while they were playing a Ranji Trophy match against Maharashtra left the team one man short and the only option they had at hand was to request the opposition to allow them to get in a replacement. Skipper Vinay Kumar placed a request to be allowed to bring in a replacement but if a report in The Hindu is to be believed Maharashtra captain Swapnil Gugale didn't allow them that and thus Karnataka will be playing the remainder of the game with only 10 players.
The Karnataka team approached the match referee Pranab Roy enquiring about the possibility of adding another player for Pandey who had to immediately report at Mumbai with the Test team. Roy got in touch with BCCI general manager of cricket operations MV Sridhar, who then asked the match referee to pitch it to the opposition captain Gugale who declined it.
Gugale has his own justification for denying Karnataka the replacement. They are playing here to win the game outright and secure six points since that is the only way they can qualify for the quarter-finals of the tournament. "There was no question of allowing a replacement considering the situation we are in. We are playing for six points to qualify for the quarterfinals," Gugale was quoted as saying by The Hindu.
Pandey was called in as an immediate replacement for Mumbai batsman Ajinkya Rahane who fractured his index finger during a practice session on the eve of the fourth Test at his home ground, the Wankhede Stadium in Mumbai. The decision was conveyed late in the evening and Pandey had to travel by road from Chandigarh to Delhi to take a flight by midnight.
Karun Nair who made his debut in the Mohali Test retained his place and thus Pandey wasn't required to take field, there is also a possibility that he might return to Chandigarh and rejoin the team to complete the game.