Maharashtra school asks about Virat Kohli's girlfriend during PT exam
Updated - Oct 17, 2016 7:24 am
82 Views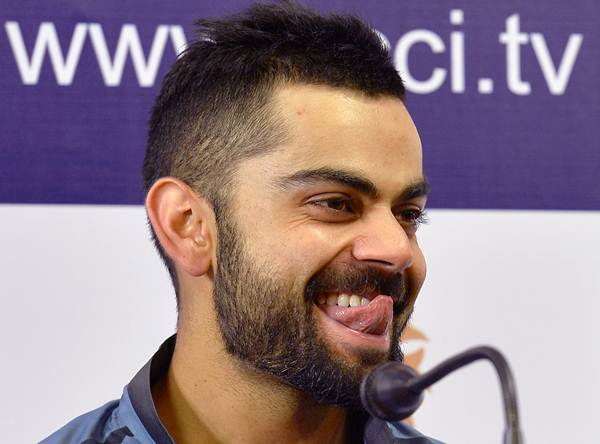 Virat Kohli and Bollywood actress Anushka Sharma are the most talked about couple at the moment. The pair who have been dating on and off since 2014 hit the headlines regularly and keep trending in the social media space. The discussions about the couple, surprisingly, have once again surfaced on social media platforms. But, this time, it's not because of their dinner dates or due to some trip to any holiday destination; it's because of a school in Maharashtra.
The school recently asked students to name the Indian Test Cricket captain' girlfriend in an exam. It was quite amusing to see teachers asking such questions to school kids. Perhaps they tried to be too innovative while trying to test the ' general awareness' of the kids.
Chacha Nehru Hindi high school in Bhiwandi took students by surprise by asking them to give the name of Virat Kohli's girlfriend in written exam of Physical Training (PT) last Thursday.
The question was posed to class IX students in the 'Fill in the blanks' section of the paper that was conducted on October 13, 2016, with three options to choose from. The options given to students were- Priyanka, Anushka and Deepika, reported LNN News.
Most of the questions on the first page of the question paper appeared to be related to cricket, but this was the only question about the personal life of a cricketer. Students obviously were surprised and the screenshots of the question paper soon got circulated quickly.