Mahmudullah takes responsibility for the World T20 defeat against India
Updated - Apr 13, 2016 12:11 pm
62 Views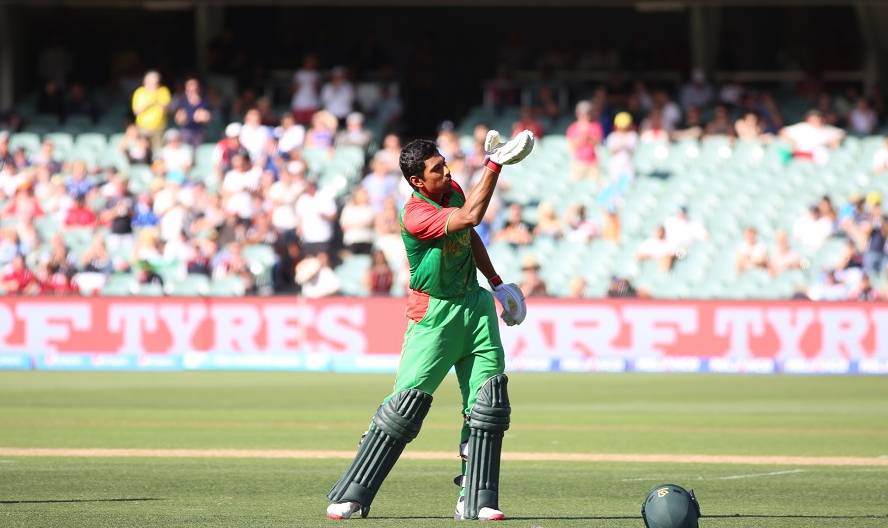 Bangladesh's star batsman Mahmudullah Riyad has taken the responsibility for his team's heartbreaking loss to India in Bangalore during the World T20 last month. With two runs required off as many balls, Mahmudullah tried hitting a full toss for a six but was caught on the boundary. The previous ball witnessed Mushfiqur Rahim out caught on the leg-side boundary going for a big shot, and a ball later MS Dhoni ran out Mustafizur Rahman.
"Can I forget what happened? Not for once did we think we wouldn't win when we needed two runs off three balls with myself and Mushfiqur at the crease. To be honest, I couldn't believe Mushfiqur would get out after hitting two fours. Then I got out. It was my fault. It was a huge chance to beat India in India, but we couldn't take it. It was heart-breaking for all of us," Mahmudullah told BDnews24.
The batsman stated that he found it difficult to forgive himself for this demoralizing defeat. "Still there was hope. I thought we could get at least one run off the last ball. It didn't happen, and it was my fault. I wanted to finish the game off. The chance was there, I couldn't take it. I missed a ball that had to be struck for a six. I can't go back and do it again. But I will try to take the safer option next time I face such a situation," he said.
Mahumudullah has been the most consistent batsman for his team in recent times. He scored back-to-back hundreds in the 2015 World Cup, one of which knocked England out of the competition. He made his mark in T20 cricket as well and made important contributions that were crucial to Bangladesh's progress to the Asia Cup final this year. He also bowls tidy off-spin and has 70 ODI wickets.
What did Rohit say about MI team? – We are a team that knows how to win the trophy: Rohit Sharma