After making an impressive Ranji debut, Abhishek Gupta features in BP XI squad
Abhishek earned praises from Yuvraj and Harbhajan Singh for his counter-attacking innings.
Updated - Oct 24, 2017 3:08 pm
1.3K Views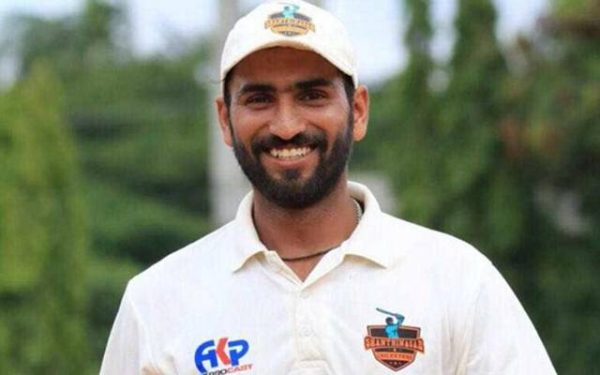 Punjab batsman Abhishek Gupta, after making a breathtaking debut for Punjab, went on to secure a berth in the Board President's XI side for the two-day tour match against Sri Lanka in November. Gupta smashed a swashbuckling 202 off just 203 balls against Himachal Pradesh in his very first match of Ranji career.
Prior to the start of the Punjab Inter-District Tournament for Katoch Shield Trophy, the wicketkeeper-batsman from Jalandhar stated his speculations regarding him carrying on with cricket if he does not make the cut into the Ranji squad to his coach Harjinder Singh. His coach, in turn, advised him to play his heart out, and then take a decision.
As a result, Abhishek amassed 640 runs in five matches for Jalandhar, emerging as the top scorer, thereby, securing his berth into the Punjab senior team.
"I was very close to starting my life all over again without cricket. I was ready to help my father in his edible oil business in Jalandhar and quit cricket. My coach told me to hang in there for a season and give my best shot," claimed Abhishek Gupta according to Hindustan Times.
Abhishek earned praises from Yuvraj and Harbhajan Singh
"I played in the Katoch Shield with the intention of securing a berth in the Ranji Trophy team. I was gutted for the past two seasons that despite creditable performances, I was not able to make the cut," added the double centurion. As a matter of fact, both Abhishek and Mandeep Singh played for the same school and helped MGN Public School win a lot of trophies.
"Mandeep Singh and I played junior cricket together but somehow I was not able to make to the Ranji ranks. I am so thrilled to have done well for Punjab in the last two matches. Frankly, I am surprised by my selection for the Sri Lanka warm-up game," concluded the Kumar Sangakkara fan.
Follow us on Telegram