Mallya hope Yuvraj to perform applaud Kohli as a leader
Updated - Apr 10, 2014 7:39 pm
44 Views
Yuvraj Singh and the incidents happening around him are more talked about at the moment than even Sri Lanka winning the world T20.
First he was blamed and scapegoated for India's loss in the finals then outrageous fans. He has seen it all one of the most celebrated stars of the Indian team is going through a real tough time. The fans, followers have been too harsh to him, a few have even written him off. Despite all such low and negative points what is encouraging is he has been backed by the ones who matter.
Indian skipper MS Dhoni termed blaming Yuvraj wrong from the very moment.
MS Dhoni was quoted saying
MS Dhoni: "It's a team thing, let's not talk about individuals. Nobody wants to really play bad cricket.In front of 40,000 people you don't really want to drop a catch or misfield. It's part and parcel of the game. And we have seen it happen to some of the international athletes, not just cricketers. Let's
get rid of it. Yuvi tried his best, it was an off day for him, at the same time it is not easy for a batsman to go out there and start slogging."
Followed by sweets from former team mates backing, supporting Yuvraj and nullifying the opposite forces. Harbhajan Singh tweeted to show his support tell yuvi and fans to keep faith. Irfan Pathan too soon came up with a tweet on his twitter account for Yuvraj.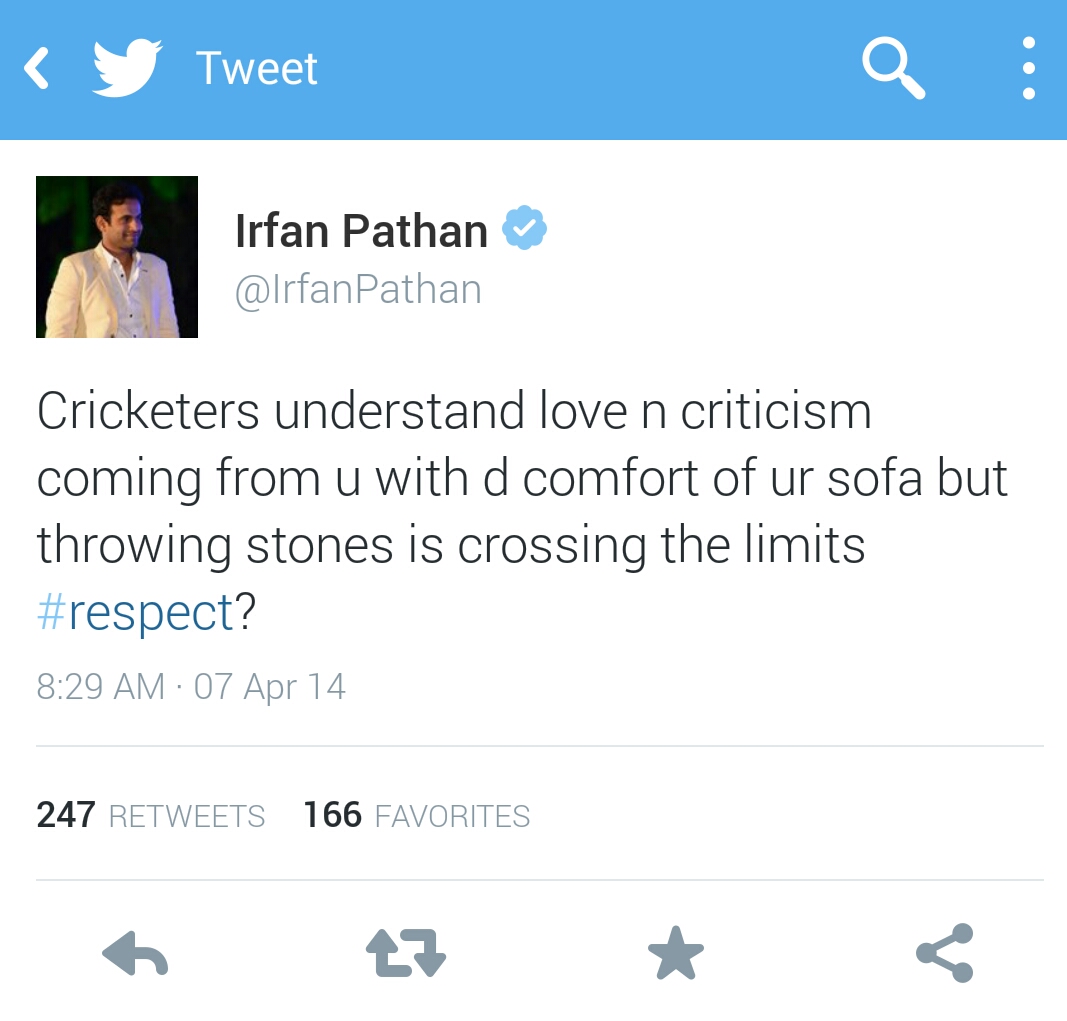 Follow us on Telegram
His mentor and God of cricket Sachin Tendulkar posted from his Facebook page for him as well.A lot of jokes memes were trending in the social media about RCB and Vijay mallya being unhappy by picking Yuvraj and paying such an esteem price(14 cr).
Vijay mallya to support his latest player tweeted that he has complete trust and faith on Virat Kohli as skipper leader and is glad to have Yuvraj a part of the RCB team.
Mr. mallya's tweet read @TheVijayMallya  'I have great faith in the opinion and leadership qualities  of' @imVkohli  & I'm glad that we got @YUVSTRONG12 for RCB @RCBTweets '
Mr. mallya and his Franchise RCB had bought Yuvraj singh for the highest bid of INR 14 Cr.
We express our joy to see such an act by Mr. mallya this would do Yuvraj's confidence and belief a lot of good.we need the franchises and support staff to lift up players when they are really low and need them. Kudos RCB team.
Follow us on Google News