Manish Pandey aces Yo-Yo Test seconded by Virat Kohli
Kohli at Second and Dhoni third in Yo-Yo test
Updated - Aug 20, 2017 4:04 pm
2.7K Views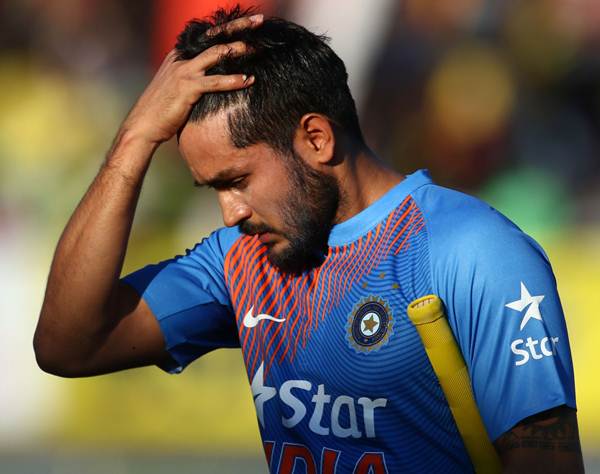 Follow us on Google News
In the recently conducted training camp at NCA, Bengaluru ahead of the Sri Lanka series, Yuvraj Singh and Suresh Raina failed the fitness test, thereby, missing out on the flight to Lanka. The test conducted goes by the name of 'Yo-Yo' test which is a common drill for the Australian and English player. Manish Pandey topped the test followed by Dhoni and Kohli.
According to reports, Manish Pandey aced the Yo-Yo Test with a score of 19.2 followed by the 19 by Virat Kohli. As per PTI, the BCCI has kept 19.5 as the par score for the players. Yuvraj Singh could only manage to 16 which is way below par. The player from the Australian team consistently hit the 21 point mark. However, Virat Kohli, Ravindra Jadeja, and Manish Pandey are renowned to hit the mark on a regular basis.
During the late 90s, players could score 16 in their days even though Robin Singh, Mohammad Azharuddin, and Ajay Jadeja could manage more than the test. The test is deemed as the ultimate test for fitness which makes the athletes push their limits according to InUth.
What is Yo-Yo Test?.
This simple endurance test is conducted by keeping two cones placed 20 meters apart from each other. The subjects start with their foot behind one of the lines, and begin running when instructed. They continue running between the two lines, turning when signaled by the recorded beeps.
After each minute or so, the pace gets quicker. If the line is not reached in time the subject must run to the line turn and try to catch up with the pace within 2 more 'beeps'. The test is stopped if the subject fails to catch up with the pace within the two ends.
The athlete's score is the total distance covered before they were unable to keep up with the recording. The Yo-Yo intermittent test usually takes between 6-20 minutes for level 1 and between 2-10 minutes for level 2. See some Yo Yo Test Results.
Here's a video
Follow us on Telegram