Mankading incident in Quaid-e-Azam trophy mars the fascinating match
Peshawar won the game by three runs.
Updated - Oct 18, 2017 3:55 pm
2.2K Views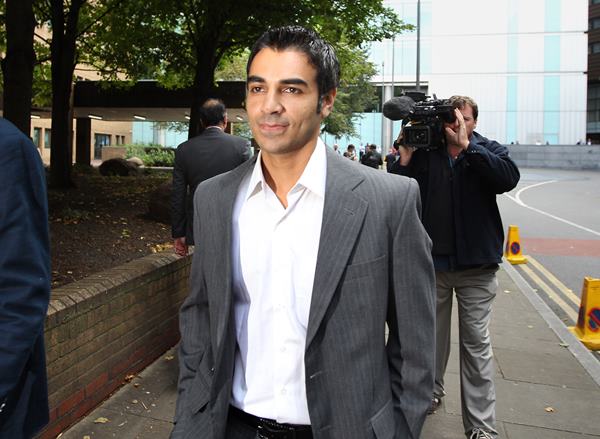 The mankading incident at the final stages of a hard-fought and close game between WAPDA and Peshawar in Quaid-e-Azam trophy marred a fascinating match. Both the teams had played a great game until then and the fortunes fluctuated over three days. However, the fielding side scalped the final wicket by mankading the batsman and they didn't withdraw their appeal eventually winning the game against the defending champions Water and Power Development Authority (WAPDA).
Salman Butt led side needed just 4 runs with only a solitary wicket in hand on the final day of the game with almost 78 overs left. The unbeaten centurion Mohammad Saad was on strike ready to face the fast bowler Taj Ali. However, when he was about to deliver the ball, he saw Mohammad Irfan out of the crease, only a step away though, and mankaded him. The on-field umpires, Ahmed Shahab and Faisal Afridi, consulted the incident and unfortunately declared the batsman out after the opposition refused to withdraw their appeal. Eventually, Peshawar won the game by three runs.
Butt furious over the incident
Salman Butt was not at all happy after the match and questioned the opposition over the spirit of the game. "What's the point of this law when the winning team isn't proud and ashamed instead? We had a great game, fully competitive throughout four days, which saw both teams' fortunes fluctuate. And suddenly this Mankading spoiled it. Sportsman spirit should have been the top priority but the game didn't end in a proper way. What's the point of this law when the opponent team despite winning apologises to us?" he told ESPN Cricinfo.
What does the law say?
Though the mankading dismissal has been the point of controversy, the act is fair according to the laws mentioned in the books. This is what the law states:
If the non-striker is out of his ground from the moment the ball comes into play to the instant when the bowler would normally have been expected to release the ball, the bowler is permitted to attempt to run him/her out. Whether the attempt is successful or not, the ball shall not count as one in the over. If the bowler fails in an attempt to run out the non-striker, the umpire shall call and signal Dead ball as soon as possible.
WAPDA versus Peshawar:
WAPDA 4 to win
Last pair at the crease
And Irfan gets a mankad
Peshawar happy, WAPDA fuming
Handshakes = 0#QeATrophy pic.twitter.com/TyqPgLbzFv

— Saj Sadiq (@Saj_PakPassion) October 18, 2017