Mark Nicholas tenders apology to Darren Sammy after 'short of brains' comment
Updated - Apr 4, 2016 11:56 am
39 Views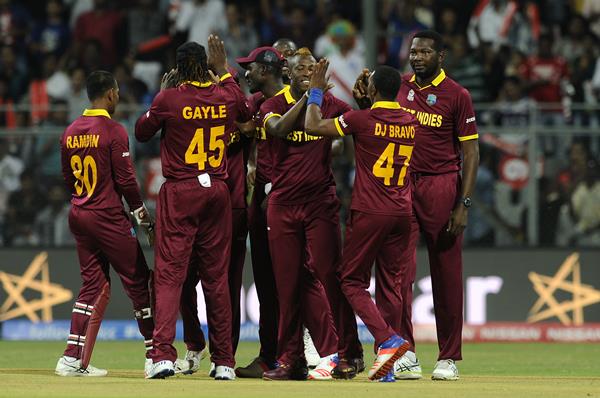 Follow us on Google News
Prominent writer and commentator Mark Nicholas have apologized to West Indies skipper Darren Sammy following the latest 'brainless' comment that has created a row. Nicholas who also happens to be a writer for Cricinfo had written earlier that the West Indies team is 'short of brains'. The incident occurred before the semifinal clash between India and the West Indies.
West Indies skipper Darren Sammy however, said that the ill-fated comment from Mark Nicholas was the factor that spurned the Windies to their second World T20 title. Nicholas, for his part, has issued an unconditional apology to the West Indies cricket team through his coloumn on Cricinfo.
"The third is to offer an unreserved apology to Darren Sammy, a man I hold in the highest regard, to his team and to the coaches around them for the throwaway phrase I used in a recent column on these pages," Nicholas wrote in his column for the ESPNCricinfo.
"I would have made the same apology whatever the results of the day, but I do so now in the knowledge that the people of the Caribbean will have celebrated long into the night and well into today. The spirit of the romantics will be with them and from thousands of miles away the rest of us can almost taste the rum, feel its punch and dream of the day when we return to the lapping shores of those incomparable islands."
Nicholas went on to write that his comments were unwarranted.
"Clearly, the West Indies team is not "short of brains".
I wrote this in a piece that was mainly about India and MS Dhoni and, partly tongue in cheek, exaggerated a likely "triumph" – as in the ancient history of the Roman Empire. In picking a winner, I could see no further than the hosts.
"My thought was based a)on what I had seen in Australia, first during the World Cup and then during the recent Test matches against the Australians, when the admirable Jason Holder received scant support from influential players around him, and then b) on the fact that many West Indians know their way around the IPL, which must be useful. But it was a throwaway, not a considered judgement, and frankly, pretty damn lazy because it did not take account of the different personnel," wrote Nicholas.
"I regret it and apologise for it."
Follow us on Telegram