Matt Renshaw managed to get some advice from Rahul Dravid ahead of the UAE tour
Renshaw was in India with the Australia A team earlier this month.
Updated - Sep 23, 2018 7:51 pm
353 Views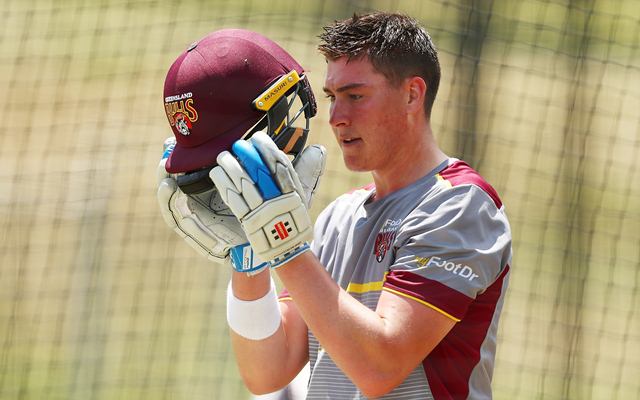 Follow us on Google News
Rahul Dravid, one of the best batsman India ever produced and widely respected cricketer around the world is currently the coach of the India A and U19 teams. He opted for the role with the junior teams on purpose to help the youngsters, groom them and feed the Indian team the talent they were looking for at the highest level. A youngster who managed to get some perspective from the legend is Australia's, Matt Renshaw.
Renshaw was in India touring with the Australia A team but was forced out of the Unofficial four-day Test with a hamstring injury. Sitting on the sidelines, he made the most of it by talking to Dravid and sought advice from him. He was able to take back a few gems of his wisdom in the brief interaction.
"I spoke to him a bit – my Dad has done a bit of work for his academy over there," Renshaw told cricket.com.au. "I spoke to him a little bit over there and just (took away) some little things, little gems of wisdom.
Renshaw will want to make the opportunity count in the UAE. The 22-year-old opener is a part of the squad that will play two Test matches against Pakistan in the UAE.
Dravid was really welcoming
"Someone who's got (over) 11,000 … Test runs is someone you want to take as much from as possible. He was always really welcoming and very good with us talking to (me).
"I talk about my ping-pong game being a little bit like Rahul Dravid – I just try to get everything back. I'll think about doing that in a Test match," he added.
The Queenslander has played 11 matches in his Test career and was a part of the squad that toured the sub-continent last time when they played Bangladesh and India. Renshaw played the last first-class game against India A but managed 0 and 19 in the two innings. He is hoping to improve his performance in the upcoming series.
"I watched a little bit of footage of my India tour last year," he said. "Although I got a couple of fifties, there's still areas I could work on and going big in those series would have helped us."
He wants to bat long, bat for the entire day and even more than that. The time he spends at the crease will definitely present scoring opportunities that the left-hander is more than capable of converting. At the same time, he is also determined to make the bowlers work hard for his wicket and not give it away.
"I (want to) get an opportunity to bat all day, bat two days, bat three days – however long," he said. "I'm just trying to bat and making the bowlers bowl to me and make them get me out rather than me getting me myself out," he stated.
Follow us on Telegram