Mayanti Langer recollects her first interaction with Stuart Binny
Mayanti also revealed how the ice was broken between the two and the embarrassing instance that happened first up.
Updated - Aug 31, 2018 8:11 pm
1.4K Views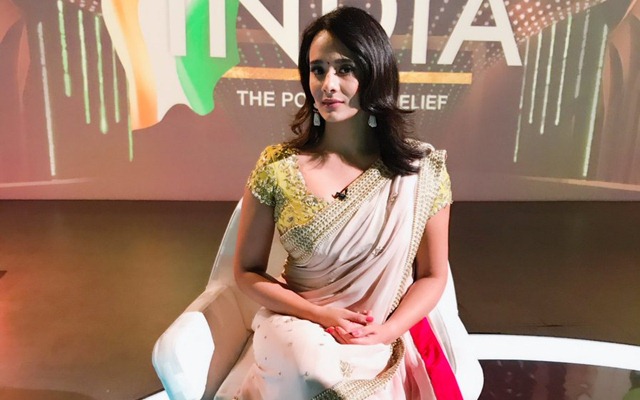 Follow us on Google News
Stuart Binny and Mayanti Langer form one of the most adorable couples in the cricketing fraternity at this juncture. Both individuals are focusing astutely on their careers and at the same time, they do spend a lot of time with each other as well. One is a cricketer who represented India at the highest level and the other, most sought-after cricket presenter.
It really makes us wonder how these two came together in the first place. Mayanti answered just that and revealed an interesting story about their first major interaction. It was during the Indian Cricket League and Stuart Binny was representing Hyderabad Heroes. Mayanti was one of the English presenters and first day on the job she interviewed him as the first cricketer.
"I didn't know who he (Stuart Binny) was when I first met him. One of my producers introduced me to him and said this is Stuart Binny, son of Roger Binny. I kept wondering who is Roger Binny. That's how bad my cricket knowledge was at that point," She said on the show "Miss Field".
We don't talk to each other when on duty
Mayanti also shared a bit of embarrassment she had to face from the time when she was interviewing Stuart. The all-rounder was doing pretty well as in the eventually discarded tournament and a small misunderstanding between one of the producers and Mayanti led to the inception of a very funny story.
"He was my first interview of the season. One of the producers told me that he recently got engaged and he has done well previously, so ask him about these stories. During the interview, I did congratulate him on his engagement, which I later realized had never happened.
That was our first proper interaction and it was pretty embarrassing, but it broke the ice between us. On a lot of occasions, we are on the field together, but we don't talk a word with each other. That's the decorum we have to maintain," Mayanti said.
Talking about Binny's best individual performance, Mayanti said that his spell of 6/4 against Bangladesh was hands down his best contribution in Indian cricket.
Here's the video of her full interview:
Follow us on Telegram