MCC amends Laws of Cricket, introduces gender-neutral terms 'batter' instead of 'batsman'
MCC announced the news of moving to gender-neutral terminology on their website.
Updated - Sep 22, 2021 4:52 pm
211 Views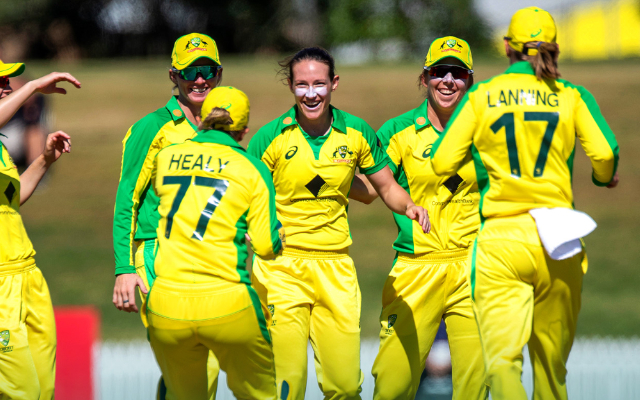 Follow us on Google News
Have you ever wondered why is the term 'Batsman' being used in cricket normally, despite the sport having a men's and a women's version separately? If you have then you know you have felt that cricket has accommodated women's cricket but not really welcomed it. In all truth, the term 'batsman' has been used in cricket for centuries. 
And for the longest, cricket didn't really have women playing it. In 2021 though, things are slowly and steadily changing. Australia has a statue of a women cricketer, England has a league for women simultaneously running with the men's, South African women's team is arguably stronger than the men's team and the term 'batsman' is slowly but rightly, fading away. 
On September 22, Wednesday, Marylebone Cricket Club, the lawmakers of our beautiful game, announced amendments to the laws of cricket to use gender-neutral terms 'Batter' instead of the 'Batsman.' The changes were approved by the MCC Committee, following an initial discussion by the Club's specialist Laws sub-committee.
MCC believes in cricket being a game for all: Jamie Cox
MCC has today announced amendments to the Laws of Cricket to use the gender-neutral terms "batter" and "batters", rather than "batsman" or "batsmen".

— Marylebone Cricket Club (@MCCOfficial) September 22, 2021
The MCC announced it on its official website. The official release noted this is an attempt to make cricket a more inclusive sport. The amendments have been a long time coming and MCC called it a mark towards their global responsibility to the sport. The rule will be applied to each and every place where the term batsman has been used. 
Through the release, MCC aimed to spread the usage of the term 'batter' instead of just 'batsman.' It should be noted that terms such as wicketkeeper, bowler, fielder, umpire, match referee, commentator, and every other term which is used in cricket define a role, is gender-neutral. 
Jamie Cox, Assistant Secretary (Cricket and Operations) at MCC said: "MCC believes in cricket being a game for all and this move recognizes the changing landscape of the game in modern times. Use of the term "batter" is a natural evolution in our shared cricketing language and the terminology has already been adopted by many of those involved in the sport. It is the right time for this adjustment to be recognized formally and we are delighted, as the Guardians of the Laws, to announce these changes today."
Follow us on Telegram