MCL Match 14th Review: Virgo Super Kings prevails Capricorn Commanders
Updated - Feb 7, 2016 4:12 pm
54 Views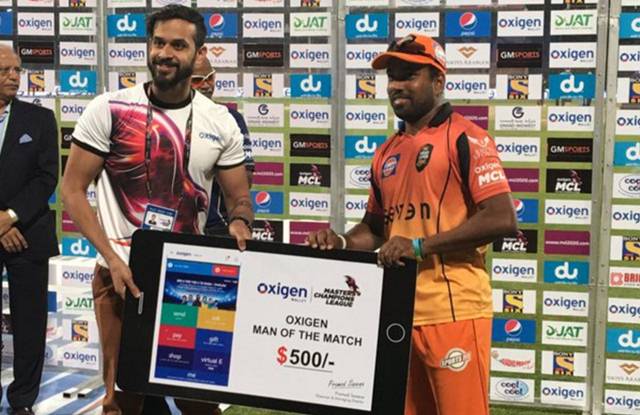 Follow us on Google News
Leg spinner Malinga Bandara produced a match-winning spell of 4/16 to bowl his team, Virgo Super Kings to victory against Capricorn Commanders. The Commanders top order was wrecked by Bandara who completely hampered their chasing efforts today.
The Commanders had a modest target of 132 runs to chase and started off decently with Andrew Symonds and Ashwell Prince stitching a steady 53 runs opening stand. However, the match turned totally into the favor of the Super Kings after Bandara was brought into the attack who struck twice in successive overs. The leg spinner struck in his very first over of the spell with the wicket of Andrew Symonds and then topped it up with the wicket of Saleem Elahi in his following over.
The chase suffered another dent after Batty managed to get better of Ashwell Prince. Suddenly, the Super Kings bowlers had the upper hand over the proceedings and the scoring rate climbed up considerably.
Bandara's influence over the match was not over yet as he took one more wicket in the last over of his spell and brought down the Commanders' to 94/5. However, with such a simple target to attain, they still had their chances. But, that didn't happen as they kept losing wickets till the last over of the match and could eventually manage just 119/9 at the end of 20 overs. Thus, losing the match by 12 runs.
Earlier, the Super Kings were also below par batting first. Their day started with the fall of Mohammad Yousuf in the 2nd over of the match followed by the wicket of Humayun Farhat in the just one over later. Owais Shah and Neil McKenzie then batted briefly for a 46 runs partnership till the halfway stage of the first game. But, the Super Kings suffered a double blow after both these batsman departed on successive overs. Both fell to Ben Laughlin.
The middle overs were quiet for the batting team. Hasan Raza (32 from 29 balls) and James Fosters (19 from 17 balls) added a valuable 36 runs together to the team total. However, just before both could charge in the death overs, Laughlin dismissed Fosters to bring an end to the stand. The Commanders bowlers did a fantastic job from there on and restricted the Super Kings for just 131/9 after 20 overs.
The Commanders bowlers did a highly appreciable job today but their batsman could not compliment it in the later stage of the innings.
Brief Scores:
Virgo Super Kings: 131/9 in 20 overs (McKenzie 43; Laughlin 4/18)
Capricorn Commanders: 119/9 in 20 overs (Prince 30; Bandara 4/16)
Man of the Match: Malinga Bandara
Follow us on Telegram