Meaningless to expect a cricket calendar without the IPL: Jonty Rhodes
Rhodes reckons that hosting the T20 World Cup in Australia would be tough compared to the IPL.
Updated - Jul 9, 2020 7:07 pm
890 Views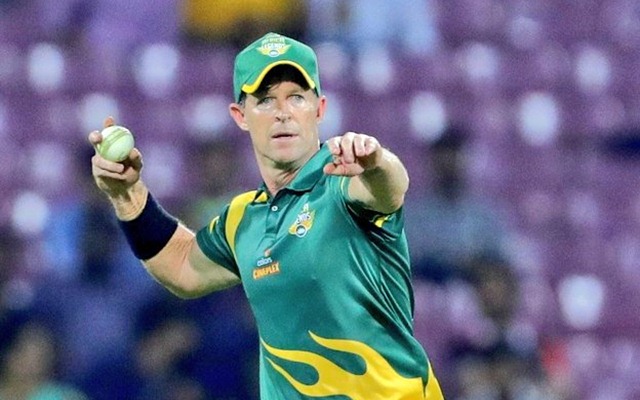 Jonty Rhodes, the former South African cricketer, has kept his fingers crossed regarding the 2020 edition of the Indian Premier League (IPL). The coronavirus pandemic has made a hash of most cricket tournaments, one of which is the cash-rich T20 league. It was scheduled to get underway on March 29, but had to be postponed due to the ungodly COVID-19 virus.
Rhodes reckons that hosting the T20 World Cup in Australia would be tough compared to the IPL due to the travelling to and from Australia. As per the veteran, a cricket calendar without the prestigious T20 league in India would be nothing, but meaningless.
IPL is also very important financially, says Rhodes
"In IPL, it will be that the players will come from outside, they will be quarantined, the teams will get tested, but the fans in the IPL will be from India. Whereas with the World Cup, it is the fans of other teams who will also come to watch the match," Rhodes was quoted as saying in Sportskeeda.
"It would be very difficult to stage the tournament in such a situation. The Olympics has also been postponed due to this pandemic. Looking at the current situation, I think there are dark clouds on the T20 World Cup," he stated.
"IPL is also very important financially and regarding the future of the players as well. The best players in the world play in it. To me it is meaningless to expect the cricket calendar without an IPL. Hopefully by the end of the year, the situation will improve and we can watch the IPL," Rhodes added.
For the time being, the Board of Control for Cricket in India (BCCI) is looking for a window to host the tournament. Sourav Ganguly, the president of the world's richest cricket board, has hinted that the IPL could also be taking place abroad. Sri Lanka and the United Arab Emirates (UAE) have already offered to host the T20 tournament.
The tournament is also being thought about to be played behind the closed doors. Moreover, the BCCI is also waiting for the ICC to take a call on the T20 WC, which is scheduled to start in the mid of October. India is currently third after Brazil and the USA as far as coronavirus affected cases are concerned.