Meet the members of the World Cup winning India Blind team
Some of them are milkmen, and some are orchestra singers.
Updated - Jan 24, 2018 11:45 pm
2.4K Views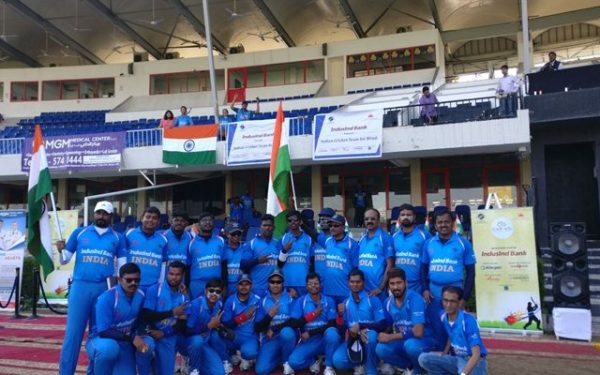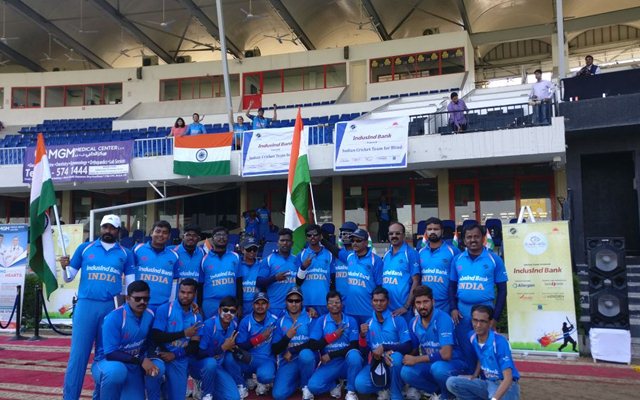 The Indian cricket team is having an embarrassing time in South Africa at the moment. While the Virat Kohli-led side is struggling to get their act together, there is another Indian team that is making the nation proud. The India Blind team recently won the Blind World Cup by beating the arch rivals Pakistan in the finals. Despite their herculean effort, not many talk about their achievements.
In fact, the players are hardly known to the common citizens of the counry. Such sad is their plight that they have other jobs to do when they are not playing cricket in order to sustain a living. It is disappointing to know that 12 out of the 17 members of the World Cup squad do not have permanent jobs. Over the last 59 months, the team has won two World Cups, two T20I World Cup, an Asia Cup, and four bilateral series.
Players and their daily life struggles
Talking about the players, there is Ganesh Mundkar of Gujarat. He has a small grocery shop and hails from a family of farmers in Valsad. As per the reports in Sportskeeda, the Gujarat government had promised him a job in 2014 but he is yet to get those services. "Family says that I should stop playing cricket but it is my passion. Gujarat government has promised me a job after WC win in 2014 and I am still waiting," Ganesh quoted.
Interestingly, Ganesh's heroics against Bangladesh in the semi-final had won India the match. Another player in the team is Prem Kumar from Andhra. He is completely blind and is an orchestra singer. His means of earning is during the shows in Vinayak Chaturthi. He had lost his eyesight at the age of 7 because of chicken pox. "I get 1000- 1500 for a programme and during Vinayak Chaturthi I get around 10 shows while generally 2 or 3 shows in a month. It is not enough to run a family," he quoted.
Another player from Valsad is Anil Arya. He earns close to 12000 per month and is a milkman. He does not have any other option but to continue with the work to sustain his family of 8 members. "I supply milk to households and I have to give the responsibility to someone else when I am playing. I have to be in touch with him on daily basis and can't focus on game but dont have any other option," he said.
Virat Kohli of the team
Next comes the main man of the team. Venkateshwar Rao, popularly known as the Virat Kohli of his team, has four centuries against Pakistan. He is not settling down since he is still waiting for a permament job. "I am working as a physical education trainer on contract basis. I used to earn Rs 5000 per month but now get Rs 14000. How would I run a family with this temporary job?" he quipped.
Certainly, the players' conditions are not very fruitful. The skipper Ajay Reddy is unhappy with the administration for ignoring their good work time and again. He feels sad for the fact that despite their passion being similar to that of Virat Kohli and MS Dhoni, they do not have any recognition in the country. "We have the same passion like Kohlis and Dhonis but there is no recognition. Neither sports ministry nor BCCI recognise us which is pathetic," he conceded.
Stay updated on today's cricket news with CricTracker.