Former Aussie skipper Michael Clarke to make a comeback
Updated - Jan 30, 2016 2:48 pm
23 Views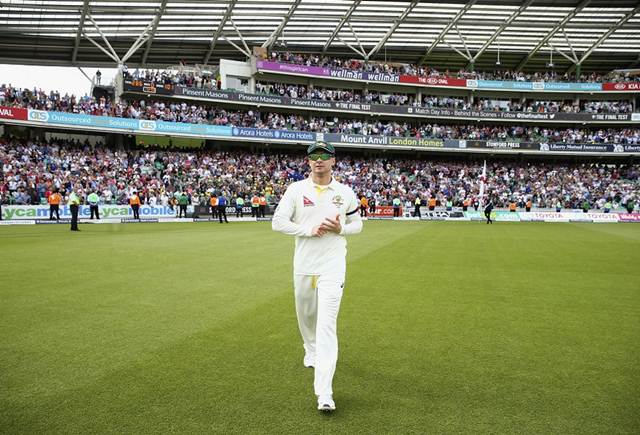 Follow us on Google News
Former Australia Test captain Michael Clarke has announced that he plans to come out of retirement just five months after calling time on his cricket career.
Clarke retired from international cricket after the Ashes series in August, walking away from the Test captaincy at just 34, following a disappointing series and ongoing battles with a chronic back injury.
Clarke has already given into the urge of making a comeback and will start at the grade level. The former skipper was approached to play for his grade club Western Suburbs against Randwick-Petersham at Pratten Park on February 20-21.
He said he would "love" to be part of the Big Bash League, and has refused to rule out Sheffield Shield or even donning the baggy green.
"To step away from cricket for four months has been great, I have found my body has enjoyed it and my mind has really enjoyed it too," Clarke said.
"At the same time I've ­realised the game of cricket is in my blood. I've been looking for an outlet to replace what I've chosen to walk away from.
"So I'll start with playing this grade game for Western Suburbs and see if I miss it as much as I feel like I'm going to.
"If I do, the option is there to train the entire winter and then we'll see what happens.
"There's BBL next summer, I'd love to be a part of that, IPL, county cricket. There's possibly even Sheffield Shield cricket for NSW.
"I've still been training all the time. Training has always been such a big part of my life and I enjoy it, so my body is feeling amazing and my back feels outstanding."
Clarke has a new-found perspective on life after the birth of his daughter Kelsey Lee.
"I've loved spending time with Kyly and little Kelsey Lee, no doubt having a daughter has definitely softened me," he said. "So much of the stuff that used to do my head in, I can just see it for what it is now. It doesn't worry me, I don't get wound up, it's a lot easier to put things in perspective."
At the peak of his career, Clarke was the top-ranked Test batsmen and finished with career statistics of 115 Tests, 28 centuries and 27 half-centuries.
There was an increasing divide with Cricket Australia towards the end of his career, most notably chairman of ­selectors Rod Marsh and executive general manager of performance Pat Howard.
Next summer's BBL would be the ideal format for Clarke to make a statement as would the possibility of playing Sheffield Shield cricket.
Champion batsman Mike Hussey captained Sydney Thunder to BBL aged 40 recently, while South ­African all-rounder and Thunder teammate Jacques Kallis is also 40. Clarke's predecessor Ricky Ponting retired from Test cricket aged 37.
This news obviously shows his love for the game and also indicated that how badly he misses the game.
"It's about the enjoyment, the feeling you used to get when you were a little kid and you'd wake up on a Saturday morning and look outside to check the conditions," he said.
"You wanted it to be sunny, because that meant you'd get a full day in. That's why I am going to see how it feels to get back out there and just enjoy playing the game.
"I always knew I would miss being around my teammates and the teams I had played in."
Follow us on Telegram