Michael Clarke wants MOU to be extended to break the impasse
Women not even getting a look-in in the media because the MOU is taking up those pages: Clarke
Updated - Jul 4, 2017 2:15 pm
58 Views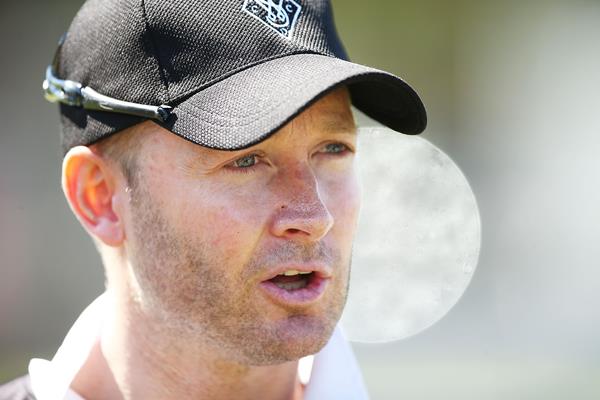 Former Australian captain Michael Clarke recently suggested a solution to the ongoing rift between Australian players and Cricket Australia. Pup stated that the existing Memorandum of Understanding (MoU) should be extended for a year to allow players to return to work while an agreement is brokered.
Clarke mentioned the previous two MoUs in his cricketing career were signed after the deadlines and that more the issue is dragged the more compromised the players' preparations for the upcoming Ashes would become. He also made an important point about the women's cricket team being devoid of the attention required by the sports media due to the stalemate over the signing of a new MOU.
"I think what needs to happen is keep the current MOU for the next 12 months, and allow the players to get back to what (they) do best – train, prepare, get ready for some important cricket. Cricket Australia, the ACA please go behind closed doors and sort this in private," commented Michael Clarke according to Channel Nine.
"The two MOUs that I was around for, both of them weren't done by June 30, they both got extended so I don't see any difference here. Just keep the same MOU for the next 12 months to allow negotiations to, let's say the word continue, but sort negotiations out. The players want to play, they want to play for their country, there's no doubt about it." further augmented the former Australian skipper.
Southern Stars devoid of the required attention
"Let's allow them to play while this stuff gets sorted out in the background. I hate the fact that I've arrived back from England and this is taking media coverage over … the women on fire over in England at the World Cup. They're not even getting a look-in in the media because the MOU is taking up those pages. I think it's shit for the game." concluded the World Cup winning captain of 2015.