Michael Vaughan tries to mock India; gets trolled in return
He has always shared a relationship with the Indian fans on social media.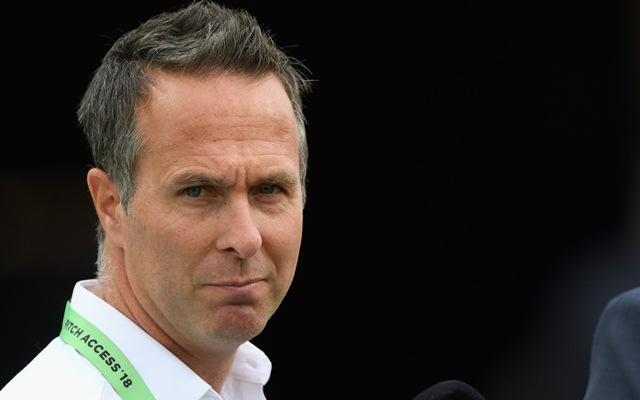 Follow us on Telegram
The fourth ODI between India and New Zealand turned out to be another one-sided affair. However, this time it was the Black Caps who established their authority on their home turf. Pacers Trent Boult and Colin de Grandhomme spewed venom as the Indian batsmen failed to cross a total of 100. On the other hand, New Zealand completed the run chase within 15 overs.
While India have already won the series, the victory was important to regain confidence from the Kiwis' perspective. Rohit Sharma led the charge in absence of skipper Virat Kohli. Even MS Dhoni and Mohammed Shami didn't feature in the game. Michael Vaughan who has always shared a relationship with the Indian fans on social media, didn't forget to take a dig at India.
Vaughan's troll boomerangs on him
The former England skipper didn't shy away from trolling the Indian supporters. He tweeted: "92 all out India … Can't believe any team would get bowled out for under a 100 these days !!!!!!"
However, the Indians fans weren't going to let go off this one. Within minutes, Vaughan had the whole Indian troll army spamming his notifications with the recent scorecard between England and Windies in Barbados. The English team were bundled for a total of 77 in the first innings at Barbados.
Here is how Twitterati hit back at Vaughan
😂😂😂😂😂 pic.twitter.com/kBLGpIxGVz

— Fussy Kisaan (@Fussy_Ca) January 31, 2019
Can't believe any can bowlout on 77 this days..😁😁😁😁

— Hitesh raut (@IamHiteshraut) January 31, 2019
77 all out vs WI
58 all out vs NZ.. look who's talking about low scores😹😹

— Venky (@Venky_Kalyan02) January 31, 2019
A depleted Indian side without Kohli & Dhoni got all out for 91 vs 3rd Ranked team NZ

A full strength England team got all out for 77 vs 8th Ranked West Indies. :)))))

LoL… Really Unbelievable 🙂

— Umesh Kesavan (@magicumesh) January 31, 2019
Hello masteruu 92 >> 77 pic.twitter.com/1CljwYTbiq

— Chay (@cz516) January 31, 2019
Even Mitchell McClenaghan and Mark Waugh, former Australian cricketer, joined the conversation. The Kiwi pacer expressed his shock over the low total recorded by India at the Seddon Park in Hamilton. He stated that 123 was the lowest he could remember in recent times. However, the Indian fans were quick to remind him of New Zealand's 79 all out against India back in 2016.
It wasn't bad as Kiwis did that back in 2016 …😜 … Mishra 5 fa …. pic.twitter.com/gVT6DI77DW

— Mano Cooper (@south235) January 31, 2019
Mark Waugh too tried to justify Australia's poor performances in recent times. Since the Aussies have been without the services of David Warner and Steve Smith, he equated that with India missing Kohli and Dhoni today. While it was a good try from the former Aussie cricketer, he too was answered by the Indian fans.
*their. And FYI, India won the Asia cup without Kohli

— Nikhil srikumar (@NikhilSrikumar) January 31, 2019
Follow us on Google News