Misbah Ul Haq wants life bans on fixers of PSL spot-fixing scandal
Updated - Mar 19, 2017 9:13 pm
59 Views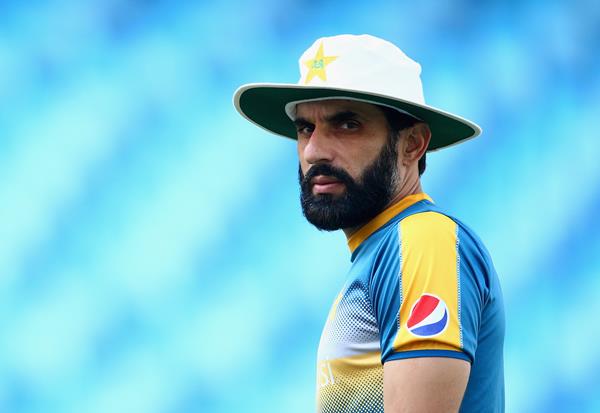 Follow us on Google News
The Pakistani Test skipper, Misbah Ul Haq, believes that the offenders of the game of cricket must be punished severely. In a recent conversation, the veteran batsman was very vocal about his opinions on the ongoing PSL spot fixing scandal. The 2017 edition of the tournament was rocked hard just after the first two days of the competition. Sharjeel Khan and Khalid Latif were summoned back to Pakistan for enquiry.
Soon, Nasir Jamshed was banned by the PCB for spot fixing. The officials then came up with words that they have strong evidences against Sharjeel Khan. Other players like Shahzaib Hasan and Mohammad Irfan were also provisionally suspended by the board and now there are speculations about more names being disclosed in this case.
The entire scenario has definitely brought back the 2010 memories of the spot fixing scandal. Back in 2010, during the national tour to England, three players Salman Butt, Mohammad Amir, and Mohammad Asif were convicted in the spot fixing scandal and handed bans.
All three players served their bans and Amir went on to make a national comeback as well. The other two are currently plying their trade in the domestic circuit. But if the words of Misbah Ul Haq are to be followed, the players involved in match fixing must be handed life bans. They should not be allowed to take the field again.
"Obviously it's disappointing and there should be a law that once you have done something wrong you should not return to this field again," quoted Misbah Ul Haq as per the quotes in Hindustan Times.
"We did our best to clean the game up and the seven years of hard work and our image is now spoilt to a great extent. You cannot afford this again and again," he added further.
The Pakistan national side is currently preparing for a full tour of Tests, ODIs and T20Is in West Indies. Talking about the tour, the skipper feels it will be a challenging tour since the conditions would be different.
"It will be a tough series and we will not take West Indies lightly because they gave us a tough time in all three Tests last year. The conditions there will be tough and the ball will spin so you can't relax," he conceded.
Follow us on Telegram