Mohammad Amir will come back as a more effective bowler after regaining full fitness: Azhar Mahmood
The Pakistan bowling coach asserted that they had been working upon Amir's fitness issues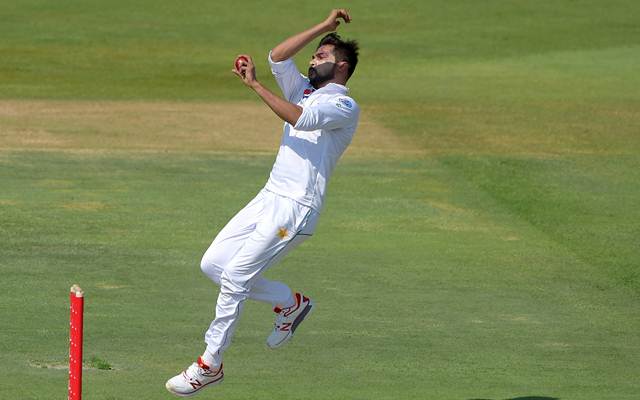 Follow us on Google News
Mohammad Amir has been regarded as one of the finest bowling talents in modern-day cricket. However, of late he hasn't been performing up to the expectations. While he did pick four wickets at Lords in an innings, his bowling has been quite ordinary.
Azhar Mahmood spoke about the challenges the left-arm-pacer has been facing. He asserted that they had been working on his fitness issues and also portrayed confidence in Amir to improve in the upcoming games. He also informed that the cricketer had to be managed carefully in the UK tour recently.
The issue with his wrist position
Pakistan's bowling coach admitted that Amir hadn't been keeping well with fitness since the UK tour. He remarked that efforts were being taken to work on his fitness. He took 12 wickets in the three Tests he played against Ireland and England and also reached the 100 wickets milestone in the 31st Test of his career.
"Currently, there is a slight issue with Amir's wrist position that we are looking to fix with this month-long break. He will come back as a different and more effective bowler. As we know, Amir had some fitness issues during the tour of Ireland and England, but he improved after being treated by our physiotherapist. With that help, he was able to play all three Tests. But there is still hard work to be done to improve his fitness," Azhar was quoted as saying by Business Recorder.
He is working hard
The former Pakistani cricketer reminded that Amir had returned to international cricket after a gap of five years. Hence, he was taking time to adjust. He further went on to say that if the fast bowler could polish his skills with the new ball on a regular basis, it will also rub off on the other bowlers.
"We have to remember that he has come back into international cricket after an absence of five years and we are all working hard to improve his fitness. If he can strike consistently with the new ball, then it eases the pressure on the other bowlers and allows them to perform well. Needless to say, Amir is working hard to improve his performances," he further added.
[interaction id="5b680e77b2f5083e54fc5edf"]
Keep following CricTracker for more news and updates
Follow us on Telegram