Mohammad Asif feels there is nothing special about the current Pakistan pacers
Updated - Dec 5, 2016 8:35 am
57 Views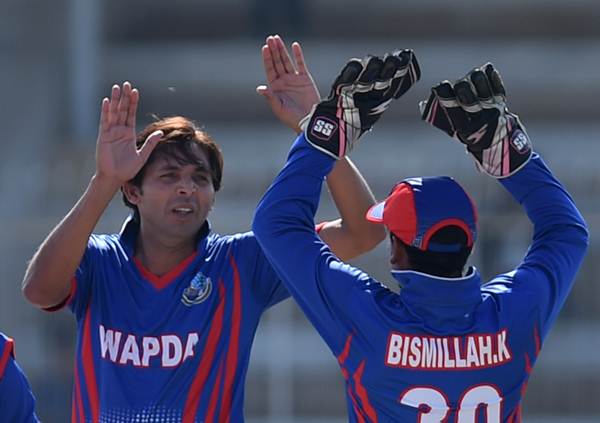 Pakistan pacer Mohammad Asif who was involved in the spot-fixing debacle in 2010 gave a brief assessment of Pakistan's current crop of bowlers. He feels that the current bunch aren't very talented and there is nothing 'special' about them. Asif recently made his return to competitive cricket in Pakistan's domestic tournament following his 5-year ban for his involvement in the spot-fixing scandal during the Test series in England.
"We talk about talent…but this is all the talent that we have. I don't think there is anything special about our pacers. It is an average sort of attack," Asif told the Dawn. "To develop something special, you must work hard. And of course, some have abilities which are God-gifted. I've played a full season now but I didn't see anything special, be it Rahat [Ali] or Imran Khan or Sohail Khan."
He also believes that Pakistan might consider playing their home matches either in South Africa or Sri Lanka as playing in the UAE is gradually lowering down the standard of their cricket compared to other formidable teams. Though Pakistan recently surged to the top of the Test rankings after levelling the series 2-2 in England but they recently lost the Test series 2-0 in New Zealand which suggests that there is a huge room for improvement for the whole squad.
"We get wickets in the UAE that favour our spinners. Yes we have won matches there and that has improved our rankings, but the truth is that playing constantly on the UAE pitches has deteriorated the standard of our cricket. Even Sri Lanka has better pitches compared to UAE."
Asif mentioned that Pakistan's poor showing in the series in New Zealand makes his point clear. "A little more bounce and swing made batting a different ball game for our players there. These things must be noted by the experts and the coaches as well as the PCB."
"We could face a similar situation in Australia as well, though pitches there will be relatively better. Our pacers bowled short of length in New Zealand which was a wrong strategy. An out-of-form Ross Taylor managed to score a hundred as he was bowled loose deliveries by our pacers and he was allowed to cut and pull at will. None of our pacemen could force him to drive straight which is his weak area."
The veteran fast bowler is currently playing for the Wapda and has already bagged 15 wickets in three matches so far. Though he is looking to make a statement with his form and fitness, Asif believes that there has been an attempt made by the ICC to ruin his chances of returning to international cricket.
"Some information to this effect recently reached me that the PCB has been asked by the ICC not to consider me for the national team selection. I don't know how authentic is the info. On my part, I am playing regularly in the [domestic] season. So I definitely intend to ask the ICC if they have any reservations about me.
"It is fine if PCB chairman Shaharyar Khan has left it to the selectors to decide when to induct Salman Butt and me, but the selectors have to be fair and should pick those who have been performing well. We should have been invited to the camp to show our performance but we were ignored," he added.