Mohammad Azharuddin again disagrees with HCA
Azharuddin was against the body as his nomination for the post of Hyderabad Cricket Association (HCA) president was disqualified in January
Updated - Sep 27, 2017 3:07 am
111 Views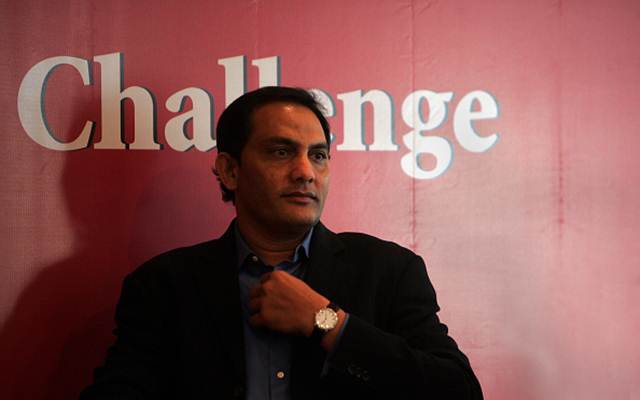 Former Indian captain Mohammad Azharuddin has once again termed G Vivekanand-T Shesh Narayan body of the Hyderabad Cricket Association (HCA) as an illegal one and said they have no right to conduct and pass the Lodha Committee recommendations when their own committee is illegal.
Azharuddin was against the body as his nomination for the post of Hyderabad Cricket Association (HCA) president was disqualified in January. He was very disappointed with their decision.
Azharuddin was banned for life by the BCCI in 2000. The Andhra Pradesh High Court had struck down the ban in 2012, terming the board's decision illegal. However, the BCCI officially did not lift the ban on Azharuddin, whose career had already come to an end.
Illegal HCA
"The HCA have not followed any Lodha Committee recommendations while holding the elections. This body has misled the lower court and the High Court. The lower court cannot go against the Supreme Court's orders. The SC said they should first adopt the Lodha Committee recommendations and then hold the elections. They have not done that. They are functioning as per their whims and fancies. The committee is illegal," Azhar was quoted as saying by Telangana Today.
He also added, "That is for everyone to see and I have said nothing wrong. The Supreme Court is very strict. That means this body has total disrespect for Supreme Court also. There are some rules and regulations to follow but this committee have conveniently ignored them."
Azhar Informs BCCI
Azhar said that he has informed the people concerned at BCCI. "I've already apprised people concerned in BCCI of the HCA situation, including Vinod Rai, and I have told them about the current crisis."
The former Indian skipper said he would wait till the Supreme Court verdict on July 14. "Till then, we have to wait. But I'm sure there will be something good for Hyderabad cricket."