Mohammad Nabi hopes Afghanistan plays India in their first Test match
Without BCCI's support, it would not have been possible to reach this stage
Updated - Jun 23, 2017 5:02 pm
11.6K Views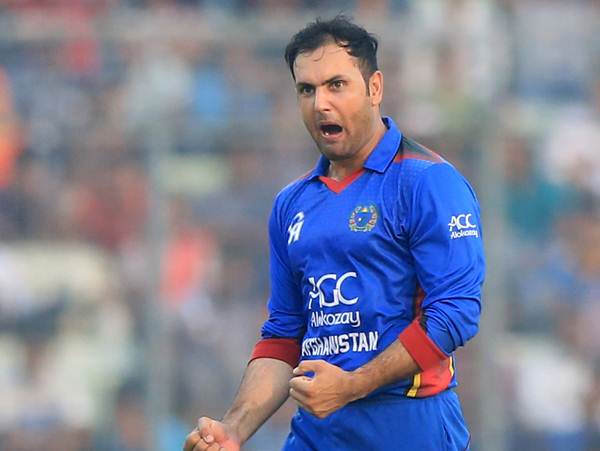 Afghanistan legendary off-spinner and former captain, Mohammad Nabi, hoped that Afghanistan would play their first Test match against India. The desire arrived in the aftermath of Afghanistan being handed over the full membership status by ICC along with Ireland.
Afghanistan has come a long way, battling rampant terrorism and lack of infrastructure in the country, to gain the top tier membership of the sport. Afghanistan burst onto the international scene in the 2009 World Cup held in West Indies. Since then, there has been no looking back as they have displayed a tremendous amount of heart and valour at all events they have taken part so far.
Ireland has been on the radar for gaining the Test status for quite a while now. They started their journey way before Afghanistan started their struggles to represent their nation at the biggest stage. Mohammad Nabi has been one of the pillars for Afghanistan cricket for quite a while now as he has witnessed all the ups and downs of their cricket. Therefore, it is a no-brainer to estimate the happiness of the former captain when the news was broken to him.
On his desire to play against India
"This is a dream we have been chasing for years now. And today, we are a Test playing nation. I hope we play our first Test against India. That's one dream all of us have. It would have been good if we could take on India in Greater Noida," commented the former Afghan captain according to an interview with sportstarlive. He later thanked BCCI for their unending support and stated that it would not have been possible without their constant support.
"We have got huge support from the people of India. The BCCI too has helped us immensely. Without its support, it would not have been possible to reach this stage. Now, everybody knows us in India and hopefully, things will improve further when we start playing Tests, This means a lot for the country. With so much happening around, this would at least give them something to look forward to," concluded Mohammad Nabi.