Mohammad Nawaz confesses that he was approached by a bookie at ACU hearing
Nawaz pleaded guilty at the ACU of not reporting a bookie approach in Australia in January this year.
Updated - May 12, 2017 8:40 pm
3K Views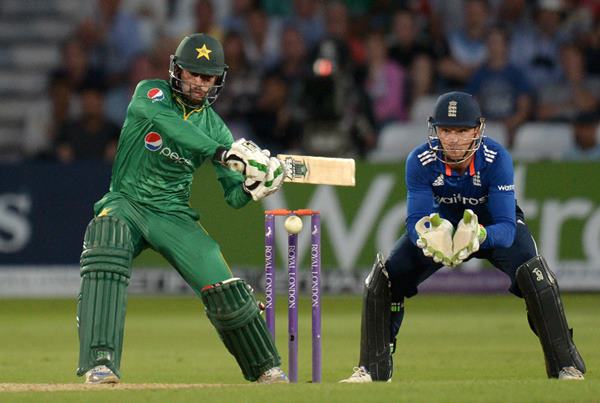 Spot-fixing has rocked Pakistan cricket yet again. Since the commencement of the Pakistan Super League (PSL) in the UAE in February this year, as many as 6 Pakistani cricketers- Mohammad Nawaz, Mohammad Irfan, Sharjeel Khan, Nasir Jamshed, Shahzaib Hasan and Khalid Latif – have been involved in the spot-fixing scandal.
Irfan has already been banned from playing any form of cricket for a year and has been slapped with a one million PFR fine. Investigations on the role played by the other five is going on at the Pakistan Cricket Board's Anti-Corruption Unit (ACU). Recently, all-rounder, Nawaz was summoned by the ACU for questioning on his possible role in the scandal.
The confession
According to Waqt Tv of Pakistan, the 23-year-old has confessed that he was approached by a bookie on the Australian tour in January this year but he pleaded guilty of not reporting it to the ACU. The ACU, which ensures cricket is run smoothly in Pakistan, had asked Nawaz to appear before them on May 8 regarding the spot-fixing scandal which surfaced during the season two of PSL.
"This Notice of Demand has been issued under Article 4.3 of the PCB Anti-Corruption Code and requires Nawaz to appear before the PCB Security and Vigilance Department for an interview in relation to possible breaches of the PCB Anti-Corruption Code," the PCB release stated.
Because Nawaz confessed, he is not expected to face a ban like Irfan did but could be fined for breaching the PCB's Code of Conduct under the Article 4.3 of PCB's constitution.
After solid performances in the domestic circuit, Nawaz was handed an international debut in 2016. Since then the all-rounder has played 3 Tests, 9 ODIs, and 5 T20s collectively scoring 193 runs and picking 19 wickets. He was also a part of the recently concluded 4-match T20 series in the West Indies. The left-hander did not get to play a single game in the series. It remains to be seen the verdict of this talented all-rounder.