Mohammed Amir returns the favor, says Kohli is the best in the world
Virat Kohli had earlier said that Mohammed Amir is the toughest bowler he has faced.
Updated - Oct 18, 2017 8:16 pm
8.3K Views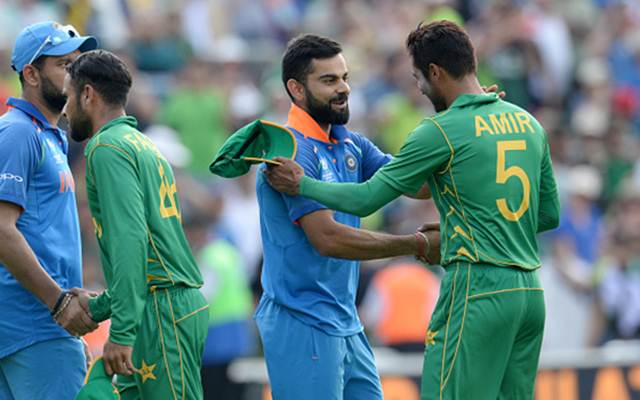 Pakistan pacer Mohammed Amir has returned the favor to Indian skipper Virat Kohli, as the Indian batsman had earlier praised the promising fast bowler and termed him has the best bowler he has faced so far in his career. With Kohli being a modern great after piling run in each of the three formats of the game, such praise was worth getting spread all across the cricketing world.
The mutual admiration took a new turn as Amir has now lauded Kohli and said that the world knows that he is the best. The Pakistani pacer also said that it is important to be at his best while bowling to Kohli, as he can take down any bowling attack on a given day.
"The world knows Kohli is the best. You have to give your best against him. If you give him a chance he takes away the game, like he did in the Dhaka Asia Cup game," Amir told Wisden India. "So I have to focus and do my best to target him. He has the best strike rate and average while chasing so he is also the biggest challenge for bowlers around the world. You become a better bowler when you bowl well against a batsman like Kohli."
Kohli's gesture towards Amir won many hearts
Kohli had earlier presented Amir with a bat ahead of the Asia Cup contest between the two sides last year. "It is a great gesture on his part to praise someone and I am floored at his praise of my bowling. The way he presented me with the bat in Kolkata is an ever green memory for me."
In a television interview Kohli had showered praise on Amir, saying: "In the recent times, Amir of Pakistan.. he is in the top two or three bowlers in the world and the toughest bowlers I have played in my career. You have to be on your 'A' game when you're facing him or he will strike. Outstanding! Very good bowler.
"I would like to complement Mohammad Amir for the way he bowled. I actually congratulated him while he was bowling. I was so happy to play such an amazing spell. He is a world class bowler" Kohli said.