MS Dhoni admits failing to pick Kuldeep Yadav's googly
His advises on the stump mic can always be heard and witnessed on television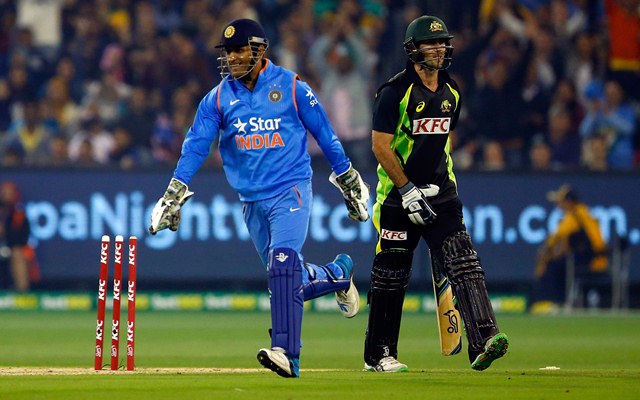 Yuzvendra Chahal and Kuldeep Yadav have been the talk of the town. They have put up a sensational display of spin bowling during the ongoing season in limited overs cricket. Their brilliance with the ball has led to the ouster of high profile spinners like Ravichandran Ashwin and Ravindra Jadeja. Both the wrist spinners have spoken highly about senior MS Dhoni's presence behind the stumps. In fact recently, even former Indian opener Virender Sehwag mentioned that Dhoni coming in for the ODIs would be a boost for the Indian side.
Dhoni fails to pick Kuldeep Yadav from behind the stumps
Even at Durban as Chahal and Kuldeep came into play, MS Dhoni could be regularly seen passing insights to the bowler. Since the wicketkeeper is in the best position to judge a batsman, there's no doubt his valuable inputs from behind are being quite helpful to the youngsters.
His advice on the stump mic can always be heard and witnessed on television. As Kuldeep Yadav was bowling his variations, it seems that alongside JP Duminy even Dhoni failed to pick him. As Kuldeep outfoxed him with a googly, Dhoni could be heard saying, "Mere tarah isko bhi samajh nahi aaya (Just like me, even he could not pick that one.)"
Dhoni does 60 percent of the job for you
Not too long ago, Kuldeep Yadav had drawn praises over the former Captain Cool. "Dhoni bhai is in a class of his own. With him, you just need to do 40 percent of the job. The rest of the 60 percent he does it for you. He is so good that he can read the batsman's mind even before you bowl."
Even skipper Virat Kohli has always acknowledged the fact of Dhoni being helpful to him in the middle. Thus, it doesn't come as a surprise with the appreciation rolling in for the wicketkeeper-batsman. He's just 90 odd runs away from becoming the first ever lower order batsman to score 10000 runs in ODI cricket. He's quite likely to achieve the same this series.