MS Dhoni and Virat Kohli have tremendous respect for each other: Ravi Shastri
Updated - Nov 6, 2016 2:57 pm
56 Views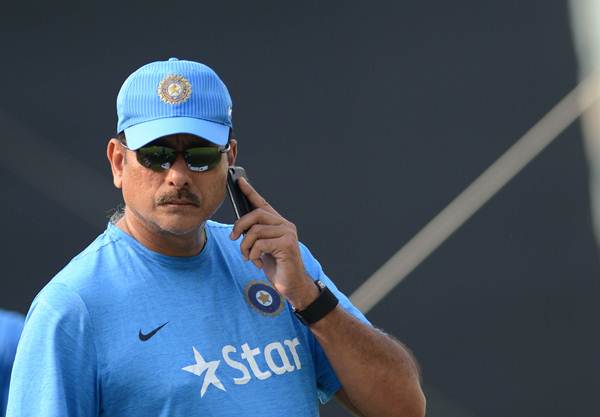 Follow us on Telegram
The former Indian team director and former cricketer Ravi Shastri said MS Dhoni and Virat Kohli are the two big figures in the Indian dressing room and both have a lot of respect for each other. He believes that Dhoni still has a lot of cricket left in him and should captain the Indian limited overs side for a year or two.
In an interview with India Today, he said, "Now, Dhoni has a lot of cricket left in him, his fitness is also good. He was facing pressure as captain for the last 10-12 years, now the time has come for another player to take over his responsibility in the next 12 to 18 months".
"On the other hand, Dhoni knows Kohli is a deadly player and how to extract the maximum out of him. They are, in a sense, both 'alpha males' in a single dressing room. Yet they have tremendous respect for each other," he added.
The former all-rounder was all praises for the Test skipper Virat Kohli and believed he is going to make it big in international cricket but it is unfair to compare him with Sachin Tendulkar.
"At the age of 28, Kohli has made 26 or 27 centuries in one-day, he has made 35 to 40 international hundreds. He has ten more years of cricket, and if he continues to play, without injury, then anything can happen. But we should not put pressure on him because Sachin Tendulkar has a marvelous record (100 centuries). You get men like Sachin once in a lifetime. Now that Kohli has 40 international hundreds, and he has ten years more to play, nobody knows what can happen", he said.
BCCI has been facing so many issues due to Lodha Committee's reform and Shastri believes that reforms are required but the whole of the reform cannot be implemented.
"Reforms in cricket are needed and 80 to 85 per cent recommendations of Lodha Committee should be implemented. In some cases, we should give 'danda' (be stern), it is needed," the 54-year-old said.
"80 to 85 percent of Lodha Committee recommendations should be implemented, but problems can arise over remaining 15 percent recommendations due to practicalities," he added.
He also supported the BCCI by saying, "If you think BCCI was that bad, how come we won three World Cups and we gave cricketers like Virat Kohli, Sachin Tendulkar, Kapil Dev and Sunil Gavaskar to the world?"
He also mentioned that the selection committee needs to have 5 selectors from 5 different zones to have a fair selection process.
"If you want fair selections, in a big country like India, which has more players than the players combined in other cricket-playing countries, at least five national selectors representing five zones are needed, along with 10 talent scouts, two for each zone," Shastri said.
"Even now there can be a dialogue (between BCCI and Lodha committee)," the former left-hander added.
Follow us on Google News