MS Dhoni requested to be associated with Singapore Cricket Association
Updated - Mar 12, 2017 10:15 pm
140 Views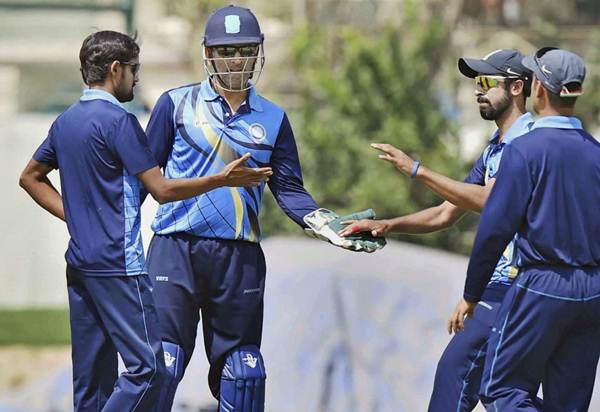 Former Indian skipper MS Dhoni has been seen in a mentoring role at various places in the recent past. During the Ranji Trophy this season, Dhoni was the unofficial mentor of the Jharkhand team that had made it to the semis of the tournament. Another news soon broke out about MSD joining a residential cricket coaching school in Barasat, Bengal in the capacity of a batting mentor. Now, as per the recent reports in OneIndia.com, MS Dhoni is most likely to enter the same mentoring role with Singapore Cricket Association.
The founder of the cricket school in Barasat, Subhomoy Das, was recently approached by an academy that is run by the Singapore Cricket Association (SCA) to join them as the chief batting coach. Das is a former Bengal cricketer and has been in the coaching field for quite some time now. In a recent conversation, Das confirmed the news and noted that he is excited about the prospect of coaching in Singapore.
He quoted, "Working in Singapore and developing their cricket academy to produce quality cricketer in near future is always exciting for me. So, I have agreed with the SCA terms and conditions and would like to join them only after our own project in Barasat starts."
The thing that would interest most of the fans is that Das has been approached to get MS Dhoni in the mentoring radar as well for the SCA. The SCA is hopeful that even Dhoni would be keen on mentoring the talent in Singapore. Das revealed that he has forwarded the request to Dhoni and is hopeful that Dhoni will give his consent for the same.
"I also have conveyed the SCA request to Dhoni. He has already given consent to be the mentor of our Barasat Cricket Academy. I am optimistic that he will also give consent to be associated with SCA. According to SCA terms and conditions, we will have to be there in the academy for at least once a month," he quoted.
Subhomoy Das also cited that despite Dhoni not confirming the news yet, has always been a supporter of nurturing young talent. He said that Dhoni believes the young kids must get the proper infrastructure to flourish.
"Though Dhoni has not yet given consent for SCA, he is a master class for his specific and measured advice for the SCA when he heard that SCA will be launched with all U14 and U17 boys. Dhoni has said junior boys cannot be neglected. They should be provided best infrastructure and perfect teaching. Otherwise, they will not be developed at all," conceded Das.